Riding Around
Eighth Grader Cassidy John Enjoys Competing as an Equestrian
The cliche two-word saying "work hard" might make you roll your eyes, but it simply did not for new eighth-grade student Cassidy John, a committed equestrian.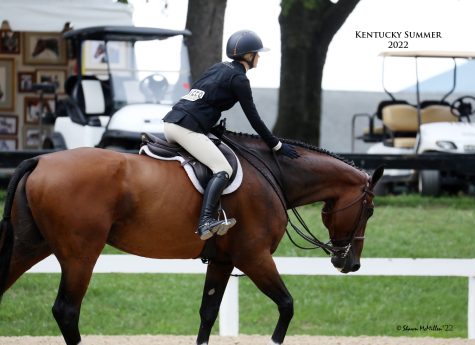 "By far the best piece of advice I've received as a young athlete is that hard work pays off; although the quote is super cliche, it is so extremely true," said John. "I think the main thing that got me where I am today is commitment and perseverance."
Cassidy spends every day practicing her riding skills and devoting herself to her horse and his needs. "My favorite part about being a rider is the relationship I develop with my horse.
After all, it is only him and I in the ring, sometimes it feels more than just a sport," said John.
It wasn't easy for Cassidy to become a committed equestrian. "I always wanted to ride, but I had to convince my mom a lot. Every single Christmas I would ask to ride horses," said John. "My mom was a rider. I think she knew once we were into horse life there was no coming out."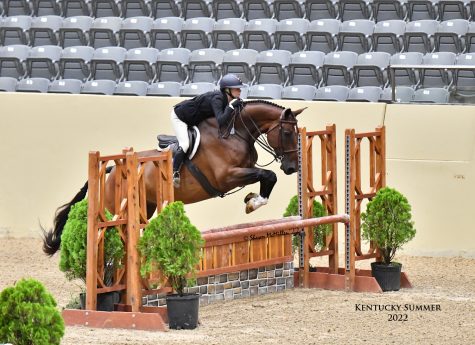 Cassidy finds herself every other weekend competing at jumping shows in Wellington, in the children's hunters (3 foot) and the 12-14 equation (2 foot 9). Although Cassidy gains most of her success in the ring, she does find time to maintain success in the classroom. "It is often hard to find time to manage equestrian life, school, life, and social life, but I usually like to utilize all my time in school to be with friends and complete my work for the day," she said. 
Cassidy applies her riding skills and strengths to goals and dreams she would like to achieve. "My ultimate goal is to qualify for the Olympics as well as to compete in the Grand Prix," she said. "I would also like to earn a scholarship to a school for riding."
"The best piece of advice I have for anyone who wants to pursue riding is to listen to your horse and your trainer," added John. 

Leave a Comment