As always, volleyball kicked off Middle School sports. Volleyball is an anticipated sport each year, and the competition for team placement is fierce. This season, the coaches divided the girls who tried out into three teams: blue, orange, and white. The blue team consisted mostly of eighth graders and a few seventh graders, and it was the highest level a player could be placed in. Many girls on the Blue team play competitive volleyball outside of school, representing all grade levels.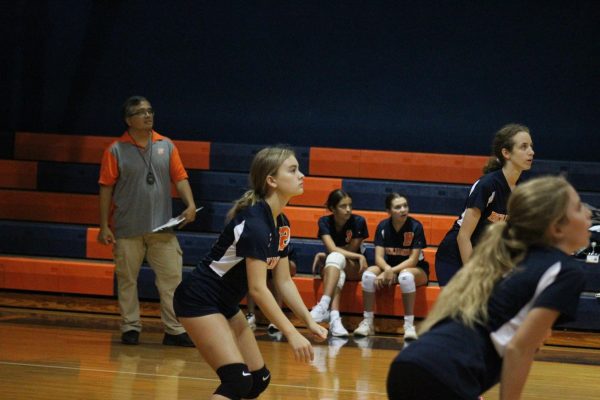 Players who had played in years previous but not outside of school made up most of the orange team. Within this level, 8th graders and 7th graders had their own teams. After tryouts, the volleyball coaches decided to add the white team, which is purely developmental. The girls on the white team did not make orange or blue, but they trained just as hard. The white team did not have any games although they trained hard and developed more skills they will use in the future.
      The blue team had a remarkable season. The team ended up having an undefeated season. The blue team coach, Coach I, feels very accomplished that her team had such a great season.
"I am very proud of my girls and this season they worked hard and achieved great things," says Coach I.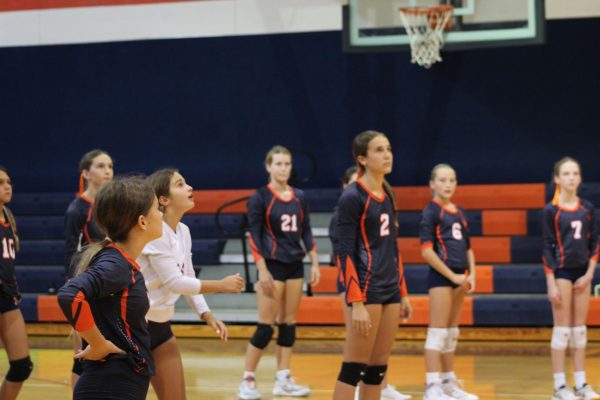 Mainly, the blue team is made up of only eighth and seventh graders, but this year, a sixth grader had the honor to be a part of the team. Mae Havlicek made an amazing contribution to the team and had a great first season of middle school as a blue team member.
      "I had fun playing with the older girls but it was fun and I am happy I got to play on the blue team." says sixth grader Mae Havlicek. 
      Another great player was seventh grader Charlotte Bischoff, who had the role of team captain. Bischoff had a great season and helped lead the team to all the victories throughout the season. 
"I enjoyed being a team captain on the blue team this year, I loved being able to be a leader and help those who needed it." states seventh grader Charlotte Bischoff. 
      Volleyball is a popular sport that Benjamin Middle School offers. Every year there are many amazing players that come out to be a part of this team. This year, the Benjamin Blue team had the honor to play in the championship and had an undefeated season this year. The blue team won in the championship game 2-1!