For NFL fans, it's one of the most exciting times of the year, the beginning of the season. There are many teams that look different than they did at the end of last season, and it is shaping up to be one of the most exciting seasons yet. This year, the Neersyde is here to give our predictions and best teams for this upcoming season.
Kansas City Chiefs: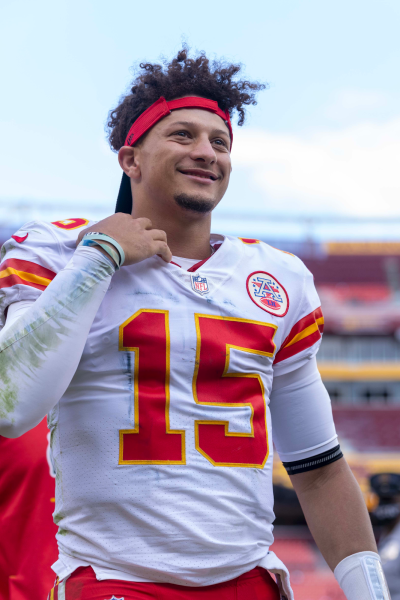 This pick is a no-doubter for most NFL fans. After winning the Super Bowl last year, they are looking to make it back for a second consecutive season. They are led by the best quarterback in the league, Patrick Mahomes, who had his best season since 2018, and won the MVP for the second time in his career. He also proved this year that he did not need star wide receivers like Tyreek Hill for success, who was traded to the Miami Dolphins last year. They are also led by star tight end Travis Kelce, who had another great season. However, the Chiefs are unsure about Kelce returning for week 1 due to a hyperextended knee. The defense is led by 1st Team All-Pro defensive tackle Chris Jones. This team is set for another great season. While they took a tough loss in Week 1 against the Lions, they are still expected to shine.
Philadelphia Eagles:
      After a tough loss in the Super Bowl last season, the Eagles look to go deep into the playoffs again this year. The offense is led by MVP candidate Jalen Hurts, who had his best season yet, and A.J Brown, who had an incredible season with 1,496 yards. The defense is led by elite cornerback Darius Slay and rookie Jalen Carter, who the Eagles drafted up for. The Eagles are set to fly high this year.
New York Jets: 
      The sky's the limit for this team. They got a major upgrade in the quarterback position by trading for future hall of famer Aaron Rodgers, who although had his worst season last year, is expected to have a full rebound with his new team. He already found a new favorite target in Rookie of the Year Garret Wilson, who is expected to be in the elite category for wide receivers this year, and new star running back Dalvin Cook. They also have an elite defense led by Pro Bowler Quinnen Williams, who just got a massive payday with a 4 year, 96 million dollar contract, and Defensive Rookie of the Year Sauce Gardner, one of the best cornerbacks in the league. Very few people would be surprised if this team does not makes a run in the playoffs.
San Francisco 49er's
      This team has been one of the best teams in the league for a while now. Although they have nothing to show for their amazing regular seasons so far, they are still expected to make a run in the playoffs. The offense is led by elite running back Christian McCaffrey, "Mr. Irrelevant," also known as Brock Purdy, and wide receivers Deebo Samuel and Brandon Aiyuk. The highlight of this team is their defense, however, including star lineman Nick Bosa, who at the time of this article being made just signed a massive 5 year, 170 million dollar contract with over 120 million dollars guaranteed, and linebacker Fred Warner, one of the best in the league.  This may be the 49er's year to make a deep run in the playoffs.
Miami Dolphins:
     Many students at TBS are hopeful that this team will make it to the Super Bowl. According to a poll with students, 14.6% of them believe that the Dolphins will win the Super Bowl. There is a reason for this, however, as they are one of the best teams on paper. Both the offense and defense is in the conversation of being elite.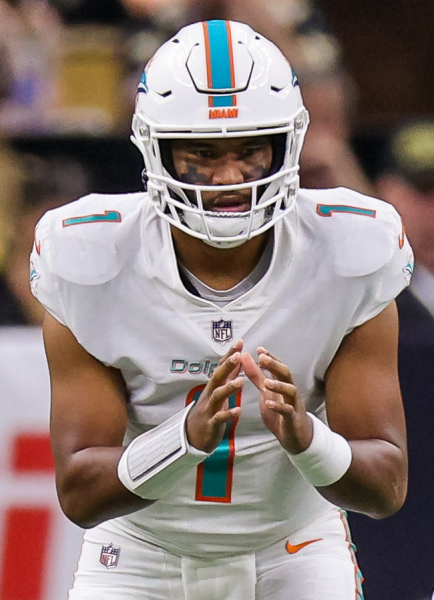 The offense has names in it such as  speed threats Tyreek Hill, who is in the conversation of being in the Hall of Fame, Jaylen Waddle, who in my opinion is one of the most underrated players in the league, and quarterback Tua Tagovailoa. The defense is led by star Xavien Howard and many more names that make up a great defense. This team has very high expectations, and many fans think that they will live up to them.
Buffalo Bills:
      This is another team that has been in SuperBowl talks for the past few years. Their offense is stacked with star players including star quarterback Josh Allen, who is in MVP conversations for this year and star wide receiver Stefon Diggs, who had 1000 yards last season. The defense is also loaded with players including star Von Miller and Tre'davious White. This team is sure to make the playoffs this year.  
     That just about does it for the Neersyde's 2023 NFL predictions. We hope that you are as excited as we are for this year's season. Be sure to let us know who you think will be on top this year.