Since the release of Midnights, Taylor Swift's tenth original studio album, her popularity has skyrocketed like never before. A subsequent tour for the album was announced on November 18, 2022. Presented by Capital One and Ticketmaster, the Eras Tour promised not only to feature new songs from the Midnights but also music from every album prior. 
      Many unforeseen problems have arisen as a result of the tour's success. The fan reaction to Swift's first national tour since before the COVID-19 pandemic caused a massive ticket demand. Ticketmaster, the official vendor for ticket sales, saw major shifts in base prices to resales. Many companies strategically bought the maximum amount of tickets to resell them, often for three times as much. Recently, the website has introduced a presale method to prevent this problem. Fans can register to receive a redeemable code for early ticket access. The codes get distributed randomly, and others are put on the waitlist, but nothing seems to have stopped the conglomerates from buying tickets. Eighth-grader Elle Sorensen comments, "Tickets were not too hard to find if you went to re-sales, but it was really hard to get a good deal."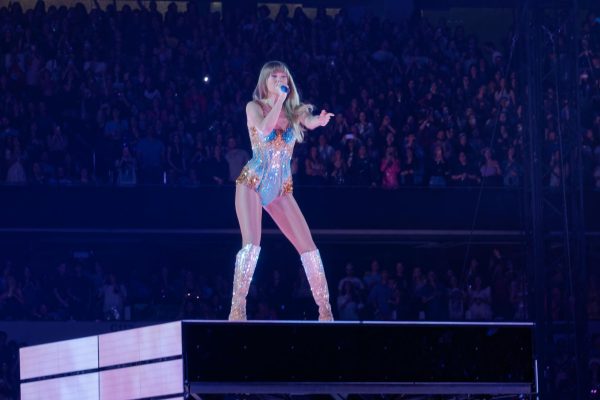 The Era's Tour kicked off on March 17th in Glendale, Arizona, the city that had recently hosted the NFL Super Bowl. With much anticipation, Taylor Swift blew away the crowd for over three hours! Throughout the past five months, Swift has performed fifty-three shows across twenty U.S cities. Eighth-grader Emma Bartoli attended one of these concerts. She says, "I went to the show in Tampa. We had floor seats, and my favorite part of the show was when she played 'All Too Well (10-Minute Version).'" Forty-four songs are played at each show. Two, one performed on piano and the other on acoustic guitar, are surprise songs not included in the setlist. 
      Two very significant announcements have taken place during the Era's Tour. Over the past few years, Swift has been on a crusade to take back the albums in her discography that are currently owned by Scooter Braun, who purchased them without the consent of Swift herself. As of March 2023, the albums Red (Taylor's Version) and Fearless (Taylor's Version) had been released. At the May 3rd, 2023 show in Nashville, Tennessee, Swift announced that Speak Now (Taylor's Version) would come out on July 7th.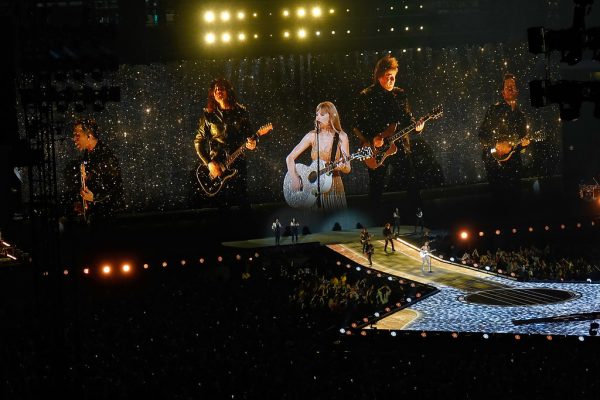 Not only did the release allow another album to be returned to its rightful owner, but it also added an extra song to the tour's setlist. Since July 7th, Swift has performed "Long Live" after "Enchanted". The other album announcement was that of 1989 (Taylor's Version). The internet is now speculating about when Swift will release the two remaining albums she must re-record to reclaim her entire music career: Reputation and Taylor Swift (Debut). 
       The Eras Tour is far from over. Now that the U.S. leg of the tour has come to a close, Taylor Swift has begun her international dates in Mexico City, Mexico. When she finishes her third night in Buenos Aires, Argentina, Swift will take a three-month break before embarking on another seven-month tour. It will finally close in Toronto, Canada, next October. One hundred and forty-six shows, five continents, twenty countries, and millions of hearts will have been captured by Taylor Swift's iconic performances by the end of the Eras Tour.