Bucs Bring Home Another Title
Seven games. Seven wins. Eighty-nine goals scored. Twenty-three goals allowed. League champions. This is the story of the 2022 middle school girls' lacrosse team. However, this team is made up of more than just stats and numbers.
"The number one thing it takes for a team to go all the way is a lot of family, and really caring for one another, being humble when you are doing well, being compassionate when things are going well," said Head Coach Mr. Greg Keller.  
For many of the players, especially the eighth graders who did not experience the playoffs last year due to COVID-19, winning the title was a long-awaited accomplishment.
"I am very proud of how we all performed, working as a team," said eighth-grade midfielder Pryce Savidge.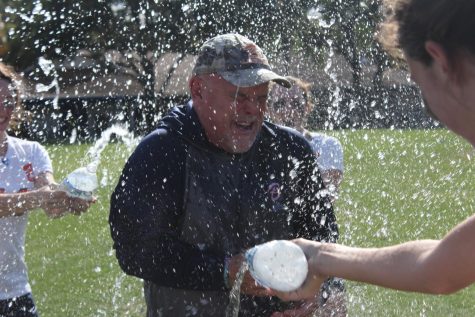 This year, 75% of the team's starting 12 players were composed of eighth graders. 
"If you look up 'selfless' in the dictionary," said Keller, "up pops a picture of all of those eighth-graders. They got it, they bought into it, and that's again part of what makes them the GOAT." 
The younger players also acknowledged the eighth graders' lead. 
"The eighth graders did so well at leading because they helped me learn my position," said sixth grader Kinzie Bunting.
Special bonds were formed throughout the season, which is why it's hard for the eighth graders to move on. 
"I have been on the team since sixth grade, making it very sad to leave both the coaches and the players," said Savidge.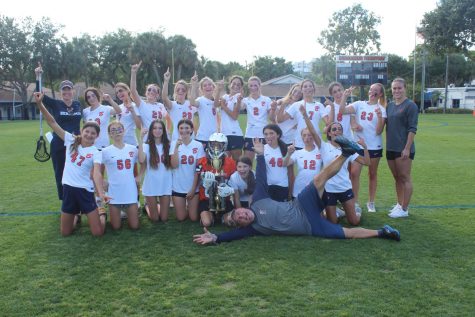 Keller and the other coaches – Mrs. Susan Keller and Ms. Morgan Alessi  – will leave a lasting impact on those who played on the team.
"Coach Keller has helped me improve in so many different ways, I can't even explain," said eighth-grade midfielder Piper Tuohey "He is one of the best coaches I have ever had, and one of the best mentors. Through the season he has become my biggest supporter and my best friend." 
Keller is thankful for the opportunity to coach and meaningfully connect with his players. 
"We had a very close bond, [and] some of them have been playing together for three years," he said. "It's more than a team, it's a family, so it's always been very close."
This year's team was one like no other that shared the challenge of competition as well as the thrill of victory.  Playing together throughout the spring season helped elevate their game to the next level, and the Bucs finished the school year as champions, an accomplishment they will never forget. 
"I was so ecstatic after winning the championship," said Tuohey.  "We worked hard for the win, and I thought our teamwork and relationships really played a huge role."
Leave a Comment