Should the JWeb Staff Start a Podcast Next Year?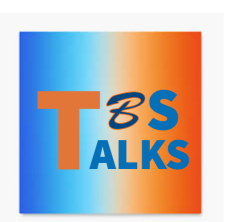 For the past couple of years, the JWeb and TV Film Production staff have considered creating and hosting a podcast. If the podcast happens, it will start next school year with the hosts being the class editors from the JWeb staff and the anchors of the TV Film Production class. There will likely be four hosts—the two class editors from JWeb and two anchors from TV Film Production. The only struggle is that they must learn what the podcast should be about. The student and faculty body have some ideas.
Students that will possibly host the podcast like the idea of it and are excited about it. They have many good suggestions for how it would run and what they would talk about. 
"I think it should focus on the students and teachers that have different talents," said seventh grader Isabella Anthon, who would be one of the hosts of the podcast. "For if there is an athlete, someone who is good at art, or the student council. We will try to film an episode of the podcast once a month and show a glimpse of it at assembly."
Many teachers at the Middle School have been thinking of changing what the school has to offer for the future years.  
"I am interested in expanding the Middle School journalism department," said eighth-grade English teacher and Journalism Web and Media teacher Ms. Sen Rider Scherb. "Podcasts are a growing piece of media. I think it is an interesting way to diversify how we learn and how we interact with the larger community at Benjamin." 
Students want to be able to speak about their opinions as well as hear their peers' opinions. "I want a podcast because it gives students an accessible way to have their thoughts and opinions shared with others," said seventh grader Beckett Yeary.
Many students would be interested in running a podcast in the future, and it could potentially be something JWEB and TV & Film students work on together. This would be a great way for students to potentially bond while still gaining experience. Students would also be able to speak about what they think about subjects in school and this could help the Student Council make changes or add things to assemblies or events. 
Just like Rider, Crisafi has an interest in the possibility of a podcast. "I think the podcast will be a great addition to the JWeb class," said the Middle School Dean of Students Mr. Nicholas Crisafi, the teacher for the TV Film and Production class. "There could be many topics such as sports, movies, the culture of the Middle School, and what's going on around campus."
The podcast seems like a great addition to the Middle School. Hopefully, there will be one as soon as next year. Let us know what you guys think in the comment section below! 
View Comments(1)