Students Kick It Up a Notch at Spring Dance Concert
Flashing lights, impressive dance moves, and great music. This is what the audience experienced at this year's Spring Dance Concert held on April 25 in Benjamin Hall. The theme of this year's concert was "Anything Goes…Almost" an homage to the 1934 musical Anything Goes and its subsequent film adaptations. The Dazzlers, the Upper School's dance team, performed a dance to "Anything Goes" to open the show, and the theme was also a reference to the wide variety of dance styles performed by the Dazzlers, Sparklers, Middle School Dance Ensemble, and those students who take dance as an elective at TBS.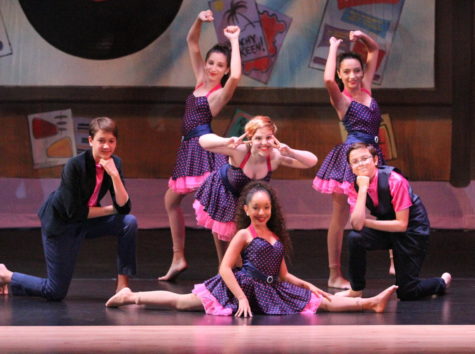 For example, some of the Dazzlers performed a hip hop number to "Bang Bang" by Jessie J., the middle school dancers participated in a tap number to "King of New York" from the Newsies musical, and there were also lyrical dances to songs such as "Fever" and "Angels and Demons."
According to eighth-grader Joie Rodin, a member of the Middle School's Sparklers dance team, the concert could not have been better.
"It was such a huge moment for the dancers and I because we got to perform with the high school students and show our skills," said Rodin. "I am so thankful that we had so many people giving their time and effort to create something really cool. We tried our best, and it really showed on stage. I am so proud of what we accomplished."
Fellow eighth-grade dancer Mady Wilson believes the show was so successful because of the hours of practice put in by the performers.
"I think we did really well because of the amount of time we put into this show," she said. "We gave it our all to make the final product amazing. The audience seemed like they were really into what we were doing which really made me happy. This all would have never happened without our dance teacher, Mrs. [Lori] Ramirez. She taught us all the dance routines and pushed us to be better."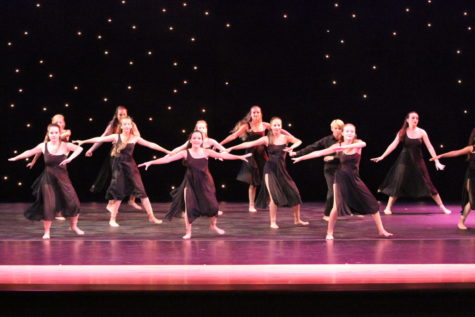 Ramirez, a former professional dancer who performed with The Rockettes, was grateful to work with such dedicated and talented students.
"It was my first year here and I was very nervous, but the kids really did give me such respect and strived to perfect their routines," she said. "The kids practiced so hard every day and really did give their all. Though they were performing with kids from the upper school, they really did do amazing. The concert was definitely a success!"
However, what did the audience think of the show?
"I really loved the dance performance this year," said Middle School English Department Chair Mrs. Kathleen Devine. "I liked how different each routine was to the others, [so it] always left you on the edge of your seat. The choreography helped showcase each and every student's skill as performers. This was definitely a memorable night."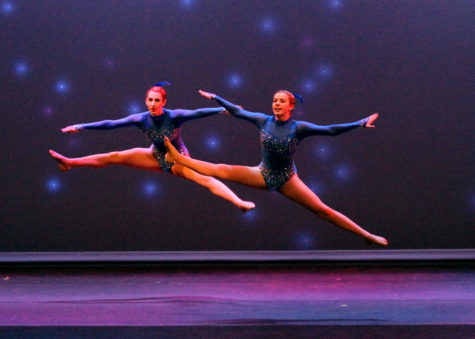 Eighth grade history teacher Mrs. Anne Franzen, whose seventh-grade son Tristan was part of the show, also enjoyed the concert.
"I loved amount of passion and energy they put into their routines," she said. "My favorite part of their routines were the kick lines. [The dancers] were so in sync with each other and it was really cool. This Spring Dance [Concert] was definitely one of my favorites."
Leave a Comment