Fantasy Football Hooks Middle School Students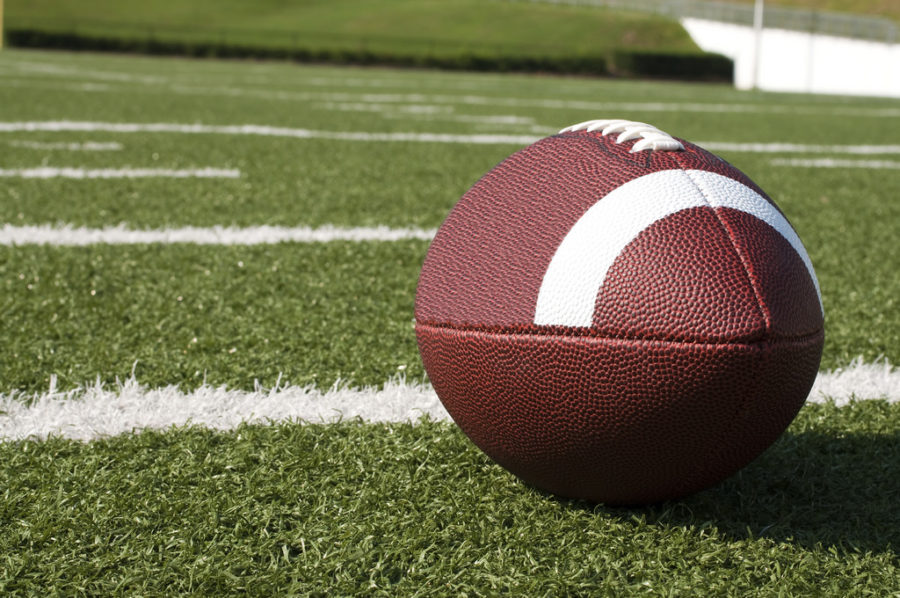 The word "fantasy" often makes people think of kids who either daydream too much, lock themselves in their rooms playing World of Warcraft, or spend their nights reading or watching Lord of the Rings. But when "fantasy" is coupled with "football," it means something entirely different.
According to The Washington Post's article, "The Dark Side of Fantasy Football," there are over 60 million people playing fantasy sports leagues in the U.S. and Canada, and an estimated $556 average pot to win in each league.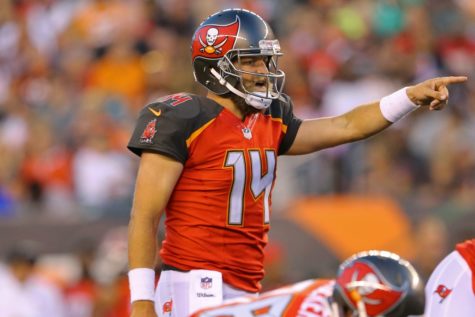 Most people take these leagues extremely seriously and plan their whole draft months before the season begins. This year, in terms of the NFL, fantasy football promises to be exciting. There have been some surprise players that have come out of nowhere. For example, Ryan Fitzpatrick, a quarterback from the Tampa Bay Buccaneers, started the season in place of suspended starter Jameis Winston and threw 11 touchdowns in the first three games of the season. James Conner, who started in place of holdout star Le'Veon Bell of the Pittsburgh Steelers, also caught fire with 342 rushing yards and five rushing touchdowns. There have also been some players who have been terrible compared to last season like Jaguars running back Leonard Fournette who has been severely limited by a hamstring injury this season. There are  players who you can always rely on that are incredible once again this year like Steelers wide receiver Antonio Brown and Los Angeles Rams running back Todd Gurley II. The trick is, with these solid players, you have to draft them.
The draft is the biggest part of any fantasy football league. It is also the most exciting part of the whole season of fantasy football. Drafts are done in every type of league which can be set up through many websites like ESPN, Yahoo, and NFL.com. Many leagues hosted by websites are free to play, but the "commissioner," or user who creates the league and configures the settings, may have his fantasy owners pay to join the league. That money then goes into the pot which often goes to the league winner at the end of the season.  After users draft the players, the players' performances on game days translate into points for one's team.
There are several ways to conduct a draft. One way is to do it online, but some users choose to get together in real life and use an actual draft board with several empty spots for the NFL players with each person's name. Some leagues even involve a virtual budget that fantasy owners need to use wisely to bid on players for each position; the owner that bids the most money then wins that particular player. The better the player, the more they usually cost.
Regardless of the way leagues conduct their drafts, the concept is pretty much the same: fantasy owners face off in head-to-head competitions each week and the team that accrues the most points from their players wins. The way the players get these points varies based on the league and how the commissioner configures the scoring settings.  
The most common types of leagues in fantasy football are PPR (Points Per Reception) and non-PPR (non-Points Per Reception). Non-PPR is also known as standard. In PPR, an NFL player receives a certain amount of points based on how many receptions they make and the yardage they gain. Points are also awarded for touchdowns. The best player is always someone who is consistently getting a lot of points. One example of this type of player is Kansas City Chiefs running back Kareem Hunt. Hunt has consistently been getting 20+ points each week in most leagues. This is only his second year and he looks to maintain his high status with fantasy football owners.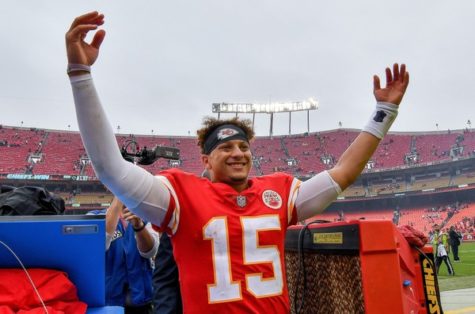 Some of the most reliable players, however, can have terrible seasons. For example, David Johnson, the running back for the Arizona Cardinals, was seen as one of the best players last year. He was injured in the first game, though, and didn't play the rest of the season. Surprise players can also be worth an investment. Nobody expected Kansas City Chiefs second-year QB Patrick Mahomes to be good at all, but he has one of the highest fantasy football point totals so far this season.
The number one fantasy player is always up for debate. "It depends on the statistics," said eighth-grader Cole Grande. "The best player overall is Patrick Mahomes, but the most consistent is definitely [New Orleans Saints running back] Alvin Kamara," he said.
"I think Antonio Brown is the most consistent player, usually getting one or two touchdowns a game and getting around 100 receiving yards," said eighth grader Luke Lytal.
The question that people who do not play FF commonly ask is, "What's the big deal about fantasy football?" The answer is that it is surprisingly fun to be responsible for a team by managing a roster and making trades and cuts. There is a real strategy to it that FF users enjoy.
"I really like the responsibility of actually owning these players, it feels like you have a real connection to them," said Grande.
"It is fun to pick your favorite players from different teams and see how they would do if they were all on a team together," added eighth grader Jack Lytal.
Other players simply enjoy facing off against friends.
"I like the competitiveness that brings friends and even strangers together," said seventh grader Robert Letsche.
Even in the male-dominated sport of football, there are some girls who like to get in on the act, too.
"I just like competing with the boys and beating them," said eighth-grader Bryce Weisser.
Not only is it fun to see if one can put together the best team in his or her league, but it makes Sundays more enjoyable as FF players usually have NFL athletes on several different teams, providing fantasy owners a rooting interest in many of the weekend's games.
"I like to watch [NFL Network's] Red Zone which tells you how each player is doing and shows every time that a team gets into the red zone," said eighth grader Brady Quinn. " I usually go over to a friend's house and watch [NFL Network's] Red Zone and have my computer with my fantasy lineup point tracker next to me" said seventh grader Robert Letsche.