NFL Draft Preview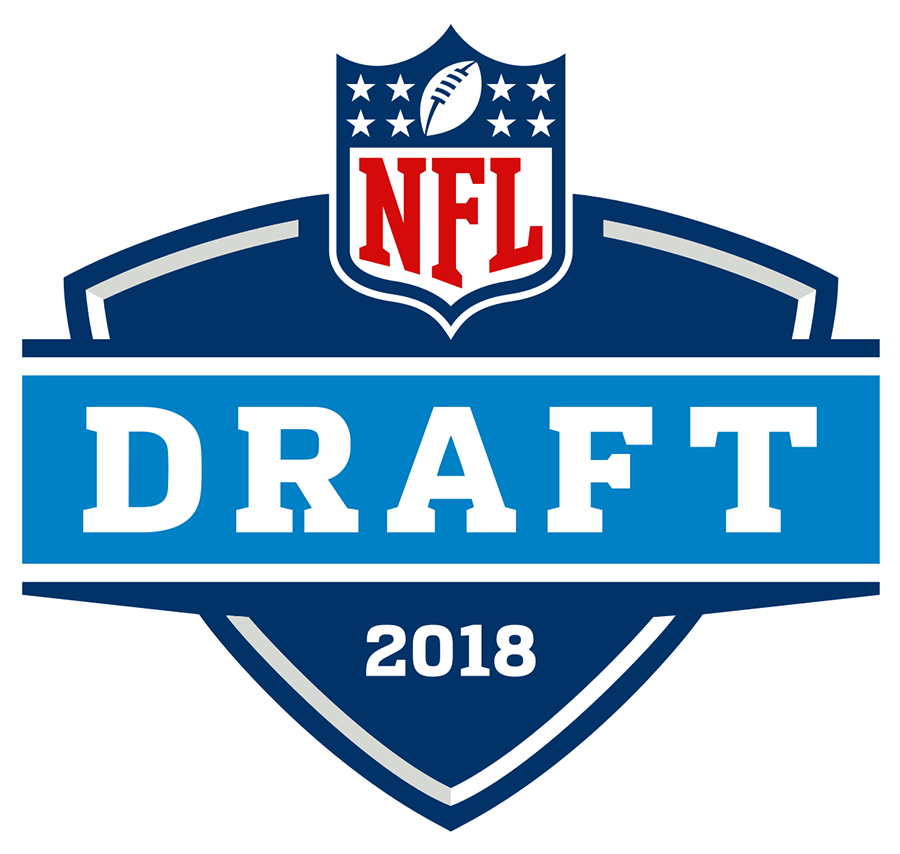 Starting on April 26 and ending on April 28, the 2018 NFL draft will take place in Dallas, Texas. In those three days, NFL fans everywhere will be sitting on the edge of their seats as they wait to see who will be the new faces of their favorite teams. The draft order depends on how well the teams did in the previous season, with the worst team getting the first pick, and the Super Bowl winner getting the last. This way, the league is made more competitive, as opposed to the same team winning the Super Bowl every year. With the draft quickly approaching, there are so many factors to consider when deciding who to pick. Which teams will get better through the draft's seven rounds? Will there be any jaw-dropping trades that will change the fate of certain franchises? Will there be a team that drafts badly and makes a disgrace of itself?
Here are my thoughts on who will be chosen with the first ten picks in the NFL 2018 draft.
Cleveland Browns – Sam Darnold (University of Southern California), QB
The Browns have a few promising players, but to be successful in the NFL, a team needs a quarterback. Sam Darnold played well in college at USC and enjoys the game. He has great vision and can keep his eyes down the field. The Browns could possibly take running back Saquon Barkley (a Heisman finalist), but only if they find a formidable QB in free agency. When the Browns traded with the Buffalo Bills for QB Tyrod Taylor this off-season, they wanted him to act as a mentor, and someone who will take stress off of whichever rookie QB they draft. The Browns have surrounded their quarterback with receivers, running backs and an O-line: now they only need a good QB.
New York Giants – Saquon Barkley (Penn State), RB
The Giants need a running back because they haven't had a good one since Ahmad Bradshaw in 2012, and Barkley – a Heisman trophy finalist – could be just what they need. The other teams understand the Giants can't run the ball, so they barely do anything to stop the run game and put overkill coverage on the passing game, taking away the Giant's explosive players. One important aspect of the passing game is play action passes, which many teams do on third down to freeze the defense on a third and short situation. Without a formidable running back, the Giants can't do this A trade, however, isn't out of the picture. Buffalo is pretty desperate to move up in the draft, and if the Giants accept a Buffalo trade, the Bills might lose three first rounders (two this year and one next year).
New York Jets – Josh Rosen, (University of California), QB
The Jets traded a lot of draft picks to just jump a few teams in the draft order. That guarantees they have to think they can take a franchise quarterback in this year's draft. Rosen is arguably the best quarterback in this draft, and definitely the most experienced, so much so that he could start as soon as possible.
Cleveland Browns – Minkah Fitzpatrick (University of Alabama), DB
The Browns defense only had seven interceptions last year, the second-worst mark in the league according to NFL.com. This is really bad because interceptions inspire the team and give them a chance to score with potentially good field position.
Denver Broncos Josh Allen (University of Wyoming) – QB
Allen might be a bit of a wildcard. Josh Rosen is the better talent, but there are some concerns about how much he likes the game and needs the money. The Broncos have good receivers, an amazing defense, and formidable running back, but none of that matters if you don't have a quarterback. They did sign Case Keenum. However, he might be a one-year wonder. Picking someone in the draft is much more promising because it is cheaper to sign a drafted player than to a contract than a veteran.
Indianapolis Colts – Bradley Chubb (North Carolina State University), DE
The Colts had 25 total sacks last season – the second-worst mark in the league according to www.nfl.com. When a QB has time in the pocket, he can process what is happening and then deliver a perfect pass. A QB that has people surrounding him, confining his space, will not be able to think and will end up throwing an incomplete pass, an interception, or end up taking a sack.
Tampa Bay Buccaneers – Denzel Ward, (Ohio State), CB
The Buccaneers were dead last in passing defense, giving their opponents 4,169 yards according to www.nfl.com. Of course, a cornerback could help with that, as they cover receivers who get the majority of targets in the passing game.
Chicago Bears – Quenton Nelson (Notre Dame), G
The Bears drafted Mitchell Trubisky at quarterback last year, and they have to give him time to develop his skills. One way to do that is to ensure he has time in the pocket. The Bears have good wide receivers now they just need time for them to get open.
San Francisco 49ers – Tremaine Edmunds (Virginia Tech), LB
While their offense is on the rise thanks to the acquisition of Jimmy Garoppolo, the 49ers defense has not changed all too much. A linebacker could help solve their defensive issues as they tend to be versatile. Linebackers can do a lot in the passing game and running game, whether they rush the quarterback or guard wide receivers and tight ends.
Oakland Raiders – Derwin James (Florida State University), S
The Raiders have a great offense and pass rush with Khalil Mack and Bruce Irvin, but they are missing cornerbacks and safeties. Their secondary isn't terrible, but taking a guy that gets interceptions and prevents big plays could really help the team get back to their level of playing two years ago.
This draft may not have been created by Bucky Brooks or Mel Kiper, but it doesn't take a professional to see which star athletes can fill holes on a team's roster. The players are chosen by their skill and relevance to the team's needs, and the draft allows the weaker teams to climb up the ranks, making the NFL more competitive. This is a critical point in the offseason because whichever organizations have a good draft and meet the needs of their team may be in a good position for a Super Bowl run.