Two Worlds Merge
Since the opening night of the Benjamin School's rendition of Distracted, seventh-grader Harrison Poulakakos has made history as the first Lower/Middle school student to be cast as a lead role in an Upper School play. 
A member of the acting elective in middle school, this was not Harrison Poulakakos's stage debut. He has been acting since the bright young age of five years old, first starting in the Wizard of Oz. Middle School acting and dance teacher Mrs. Lori Ramirez teaches Poulakakous in his elective class. "Harrison seeks out opportunities in some of our community's most established theatres to further develop his skills as an actor.  With his dedication to his craft and his strong work ethic, the future is sure to be bright for Harrison," says Ramirez. Poulakakos's experience and drive stood out to the Director of Theatre at the Upper School, Mr. Jason Peck. Rather than auditioning for his role, Poulakakos was asked to board the production.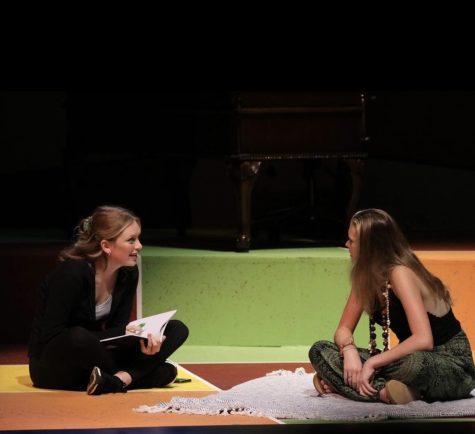 Distracted, chosen as the Upper School's fall play, tells the story of a young boy diagnosed with a supposed case of ADD (Attention Deficit Disorder), which is now called ADHD (Attention Deficit Hyperactivity Disorder). Mr. Peck comments, " I'm attracted to material that challenges audiences and gets people to look inward and ask questions about society and their role in it." Jesse Cara, played by Harrison Poulakakos, cannot control sudden outbursts of emotions and recurring bouts of depressive symptoms. His mother, portrayed by twelfth grader Katherine Rodgers, attempts to seek holistic approaches to curing Jesse's "condition" before resorting to drugs. Her main concern is that pharmaceutical companies may take advantage of cases like Jesse's to prescribe potentially addicting doses of drugs like Ritalin. While juggling Jesse and the doctors' opinions, Mrs. Cara receives a lot of judgment from her husband, neighbors, and even her son's teacher about how she handles Jesse's situation. Mrs. Cara cracks under pressure only to realize that she has forgotten all about Jesse's good qualities. The drama comes full circle at the end of the play revealing the overarching theme: dwell not on the wrong or unpleasant aspects of one's life but on the joyful and positive aspects.
Poulakakous and other cast members received widespread praise from the Benjamin School's students, faculty, and parents in the audience. Alongside five others, most playing double roles,Harrison Poulakakos delivered a heartwarming and, at times, a gut-wrenching performance that indeed posed the question, "what is ADD in an ADD world?" He comments, "I tried to voice the lines like I thought he [Jesse Cara] would say them. Expressing emotions was important on my part since I was off the stage almost the whole time."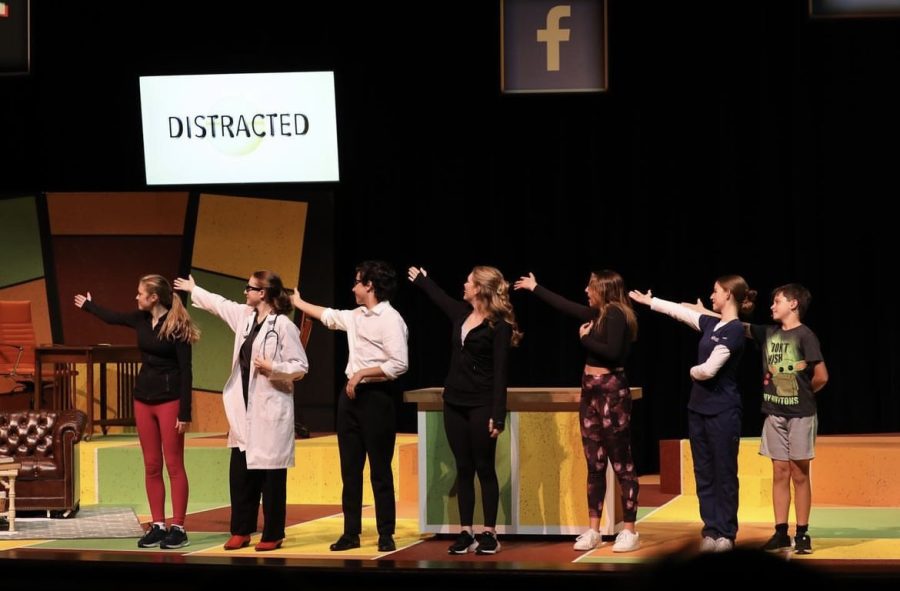 Now students wait in anticipation for the Upper School's recently announced spring musical that will hit Benjamin Hall in April: Mean Girls (the High School Version).
Leave a Comment