Students Bring "The Lion King Jr." Musical to Life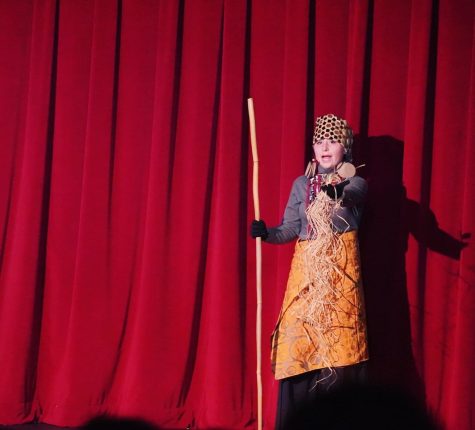 The middle school drama class roared to life with back-to-back shows of The Lion King Jr. on Thursday, April 21 and Friday April 22. Directed by acting and musical theater teacher Mrs. Lori Ramirez and music teacher Mr. Andrew Winters, the musical was performed in the BPAC for the TBS community on Thursday evening and then once again for the entire Middle School on Friday afternoon. The show was held only a few weeks after the class' first play of the year, When Bad Things Happen To Good Actors, which took place on February 24. 
"It was very difficult to perform the play so soon after our first one because people didn't really know their lines that well the day of the performance," said seventh grader Ava Shawe. "I played Rafiki, so I had to sing two songs that were in a different language, which was probably the hardest part for me."  
Eighth grader Erik Nutter, who played adult Simba in the musical, also found it a challenging task. 
"It was really hard to memorize the lines in such a short time, so during the play, I barely even knew my lines," said Nutter. "However, with the people and the environment that we have in drama, it made it a lot easier. I really feel like the hard work that we put in paid off in the end."
Despite the short rehearsal time, Ramirez is proud of the work her students put in.
"We just had seven short weeks," she said. "This was the least amount of time I've ever rehearsed a musical, but thanks to the students' hard work, we were able to put on a wonderful show.We chose The Lion King [Jr.] because it seemed to be a nice fit for our cast and their individual strengths. The story and music were relatable to students, so they could enjoy diving into their characters."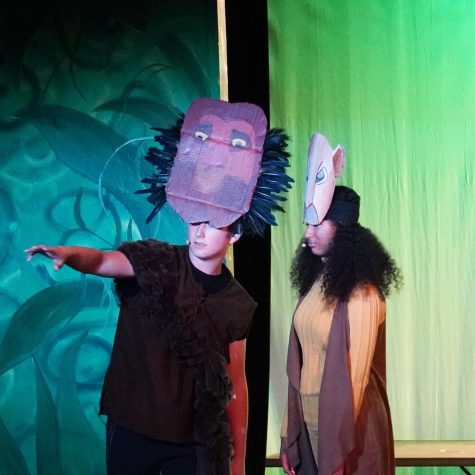 Winters felt the musical checked all of the boxes for this particular cast of students.. "The Lion King [Jr.] is special because it has great characters, drama, and comedy, and it had the perfect number of parts for our class," he said. "The students sung a variety of different songs including The Circle of Life and Can You Feel the Love Tonight."
  The student body also appreciated the performances from their peers, and enjoyed watching the musical together on Friday afternoon . 
"The play was phenomenal by itself, but I think that the audience's reactions made the play more fun for everybody." said eighth grader Sebastian Scaperotto.
Leave a Comment