Girls' Lacrosse Team Finishes Season Undefeated
Winning is not always easy, but over the past few years, the middle school girls' lacrosse team has made it look like a piece of cake. For the past five years, the Buccaneers have been number one in their league, either winning the league championship or finishing in first place. They have accomplished this through hard work, determination, and teamwork. This year, according to Coach Keller, they were especially dominant as evidenced by their undefeated season.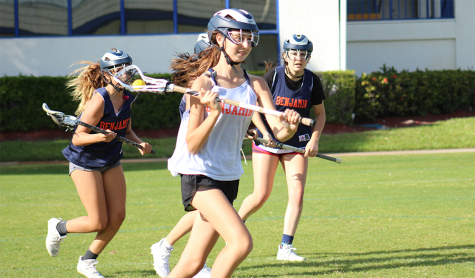 "This is probably the most talented team we've ever had because all players have lacrosse IQ, and almost all the girls know how to throw and catch," said Keller. "This year, there was a lot of chemistry between the seventh graders because a lot of them played travel together. Along with that, there have been fewer athletes playing varsity, so we have had good leaders and more talented players these past years."
This year, the girls won all five of their games in a season that was shorter than usual due to the pandemic. Still, they dominated their opponents in every contest. On average, the Bucs scored approximately  11 goals per game and averaged only three goals against. According to the players, the secret to their success was teamwork.
"This year's team was special because we all worked together well, but not just as a team, [but as] a family," said eighth grader Rachel Haueisen, the team's goalie. In fact, the team would often shout "family" when coming out of a huddle prior to games or during timeouts on the field. "We figured out the only way to win was not to work for ourselves, but to work together," said Haueisen. "We never worked as individuals, but always as a team," said seventh grader Madison Jayson. "We didn't only connect on the field, but also in the locker room and just around campus. All around, this year's team was great."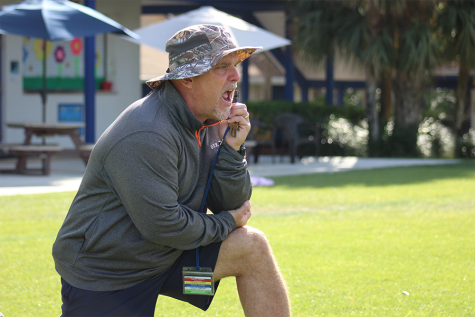 Because of the pandemic, last year's season was canceled, and there were no playoffs this year. "Not every team was in the league because of COVID-19, so the league decided not to have any playoffs [this season]," said Keller. "Of course I was upset, but we weren't supposed to have a season at all. I just had to stay grateful and humble." 
Despite the fact that the girls' lacrosse team was unable to test its mettle in the playoffs, the Bucs at least had the opportunity to play against other teams, a luxury the fall and winter sports didn't have as those sports were only intramural. In addition, the team and some of its stars will be recognized during the Spring Sports Awards which will be held via Zoom on May 24th. 
It will be a satisfying end to a perfect season, especially for the eighth-grade players.
"I, along with others, have been on this team since sixth grade," said Haueisen. "Everything has gone by so fast, and I just can't believe how amazing everyone has gotten."
View Comments (1)