Winners and Losers from the NFL Draft
In recent years, the NFL Draft has become must-see TV. As football is now has become America's favorite pastime (sorry, baseball), fans across the globe gather in front of TVs each year to see which college players their favorite team takes as they try and improve in the off-season.
This year's draft took place from April 25–27 in Nashville, Tennessee. We break down some of the biggest surprises and who were this year's winners and losers. others.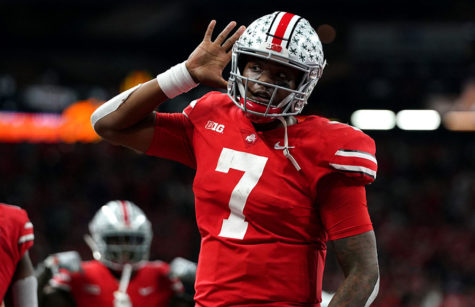 As far as surprises go, Ole Miss wide receiver D.K Metcalf, projected to be a Round 1 or 2 receiver, dropped to the third round and was picked by the Seattle Seahawks. Another surprise was the Washington Redskins getting quarterback Dwayne Haskins out of Ohio State at pick 15 in the first round. Most people thought he would be taken sooner.
In terms of the winners coming out of the draft, those were the Arizona Cardinals, Miami Dolphins, San Francisco 49ers, and Washington Redskins. The Cardinals, who finished last year with a record of 3-13, had the first overall pick and. selected the number-one ranked quarterback Kyler Murray out of Oklahoma. Many experts believe he is the most dynamic quarterback in this year's class. He should help fix the worst offense in the NFL. The Cardinals who needed reconstruction, picked up a quarterback for the first round 10th pick, Josh Rosen, was their first-round pick last year but didn't work out as expected.
The Dolphins definitely got a good pick in Christian Wilkins, a defensive tackle out of Clemson. He should help bolster Miami's run defense, and acquiring a quality defender that will work well for them as they look to maintain a stout defense under new Head Coach Brian Flores, the New England Patriots' former defensive coordinator. In addition, the Dolphins traded their second-round choice, number 62 overall, and their 202o fifth-round pick to Arizona for second-year QB Josh Rosen, the former standout at UCLA. The Cardinals' picked Rosen with the number 10 overall pick last year, but their choice of Murray this year left Rosen expendable.
The 49ers benefited because they really needed a defensive end and may have solved that issue by taking Ohio State's Nick Bosa (brother of Los Angeles Chargers' DE Joey Bosa.) with the second overall pick. The 'Niners need to trim their overall rushing and passing yards allowed (their total defense was 13th in the league last season, allowing 5,546 yards and 35 total touchdowns – second to last). Bosa will help reduce that number on the defense as he has great hands and speed to stop run plays, and he can quickly get to the QB on passing plays.
The Redskins, as mentioned already, had a great draft that was highlighted by their pick of  Ohio State's Haskins in the first round. A fast and young quarterback is definitely a great pick for them. Their current starting QB, Alex Smith, missed the final six weeks of last season after suffering a gruesome leg injury, and he could easily lose his job to Haskins who is a gifted passer that will allow the Redskins to be more creative in their aerial attack.
Some of the other teams at the top of the board in the first round also made some great picks. The New York Jets took defensive tackle Quinnen Williams out of Alabama with the third overall pick, which was a good move for them. He will most likely be a starter at nose tackle and should be able to win one-on-one matchups as the Jets try and make the move from cellar dweller to playoff contender.
Also, the Tampa Bay Buccaneers selected Devin White, an inside linebacker out of LSU, with the fourth overall pick. He is a fast linebacker who can quickly go from sideline to sideline and should team up well with new defensive coordinator (and former Jets head coach) Todd Bowles.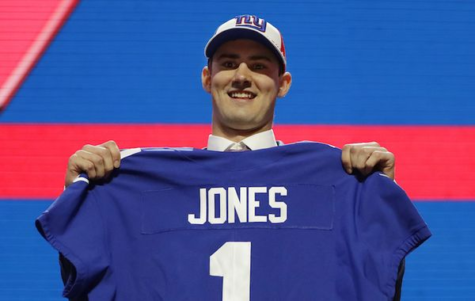 On the other hand, Some of the biggest losers in the draft were the New York Giants and the Los Angeles Raiders. The Giants could have scored an even better QB than Duke's Daniel Jones with the number six overall pick. That is their primary need after current starting QB Eli Manning has only managed to lead the Giants to the playoffs once in the past seven years.
Many analysts, though (including former Giants' QB-turned-broadcaster Phil Simms), thought the pick of Jones was a bonehead move, especially when the franchise could have traded up to get Oklahoma's Kyler Murray (chosen by the Arizona Cardinals as the first overall pick), or instead drafted Missouri's Drew Lock (chosen by the Denver Broncos in the second round) or Haskins, both of whom were still available with the sixth pick. They also could have tried and traded for Josh Rosen, the Cardinals' QB who was traded to the Dolphins during the draft.
"The biggest surprise of the draft for me was the Giants picking Daniel Jones at number six because I don't think anyone viewed him as a top-six player," said seventh-grader Wilson Stewart. According to ESPN, Jones was the sixth-best quarterback in the draft and the 59th-ranked player overall. The Giants do need a new quarterback, but most fans think that Jones would have slipped down to 16 where New York could have nabbed him with their second pick of the draft, and they could have chosen a linebacker or defensive lineman at number six.
The other biggest loser in the draft was the Oakland Raiders. They chose Clemson DE Clelin Ferrell as the fourth overall pick, but his upside may not be as bright as Kentucky OLB Josh Allen or defensive tackle Ed Oliver out of Houston.  "I think the Raiders had the worst draft by reaching for Clelin Ferrell at four," said seventh-grader Andrew Lappin. "I think they could have gotten a linebacker and waited until their next pick to get him."
Of course, only time will tell if these teams made significant investments in their futures. Some of these draft picks will undoubtedly become NFL superstars, while some may be busts. We'll just have to wait to see how it all shakes out when the NFL season opens on Thursday, September 5 – only 112 days away, but hey, who's counting?
Leave a Comment