NBA Trade Deadline Recap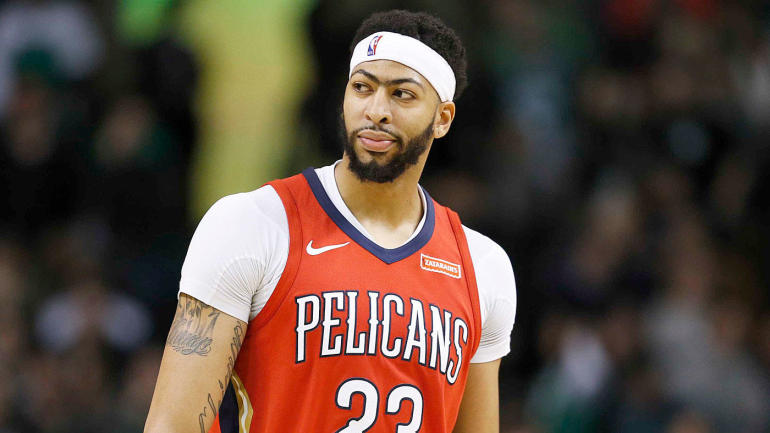 The biggest trade at the deadline was the one that didn't happen. Superstar power forward/center Anthony Davis (AD), who has been a New Orleans Pelican for the past  seven seasons, demanded a trade prior to the trade deadline. Many thought he would get dealt to the LA Lakers, and LeBron James was even accused of tampering earlier this year (which the NBA later said he did not) by saying things about Anthony Davis in what some saw as a way of trying to lure him to Los Angeles.
Then, the Knicks unloaded their superstar, Kristaps Porzingis (more on that below), in what many believe is a salary dump to possibly bring Davis to New York this summer. However, Davis ultimately never got traded, despite the Lakers offering nearly all of their future talent: Lonzo Ball, Brandon Ingram, Kyle Kuzma, Rajon Rondo, Lance Stephenson, Michael Beasley, and two first-round picks. Despite that, the Pelicans declined it. Anthony Davis is still expected to be traded this offseason. According to AD, he wants to go to the Los Angeles Lakers, New York Knicks, Milwaukee Bucks, Boston Celtics, or Los Angeles Clippers.
The Celtics cannot trade for Anthony Davis until July 1 because of the Rose Rule. Named after former NBA MVP and current Minnesota Timberwolf Derrick Rose, this rule was made official during the league's 2011 collective bargaining agreement. According to www.usatoday.com, it states that a player finishing his rookie contract may make 30 percent of a team's salary cap if he's twice been voted an All-Star starter, twice been voted All-NBA, or won an MVP award. Although teams may have two Rose Rule players, they can only trade for one, and since the Celtics already traded for point guard and Rose Rule player Kyrie Irving prior to last season, they can't also trade for Davis, another Rose Rule beneficiary.  Irving's rookie deal is up on July 1, which would allow the Celtics to rework his deal and potentially land Davis.
Rumors are that Jayson Tatum will highlight the package that the Celtics will offer to the Pelicans for Davis. With that being said, let's now look at trades that actually happened.
The first trade during this trade deadline took place on January 31st. This was a trade between the Dallas Mavericks and the New York Knicks. The Mavericks received star big man Kristaps Porzingis, who is currently recovering from an ACL tear from last season, scoring shooting guard Tim Hardaway, Jr., 3&D player (a player who is known for being a good three point shooter and defender) Courtney Lee, and scoring point guard Trey Burke, along with two future 1st round picks. On the other hand, the Knicks received a young slasher who is full of potential in Dennis Smith, Jr., a low-post and defensive presence in DeAndre Jordan, and offensive player Wesley Matthews.
Kristaps Porzingis most likely will not play this season because he is currently recovering from his ACL tear. An ACL tear is a scary injury, as exemplified by Derrick Rose's ACL tear, but many people think Porzingis will come back okay. The pairing of Porzingis and star rookie Luka Doncic is a formidable one since they are young stars, and it's one many fans are excited to see. Courtney Lee only played 12 games this season with the Knicks and averaged around 13 minutes per game. If Lee gets the opportunity, he can help the Mavs space the floor and help their already above-average defense. Hardaway, Jr. looks to be a great pairing in the backcourt with Doncic offensively, though defensively it leaves a bit to be desired. Burke will still be a good scorer and three-point shooter for the Mavericks, but his usage will be down because of Doncic and Hardaway, Jr. being more important scorers for the Mavs.
"I think that the Mavericks have been trying to find the next Dirk [Nowitzki] for a while, and they now find that [with Kristaps Porzingis]," said seventh grader Zach Smith. "They still have some holes. They don't have a point guard right now, but I think it makes them better for the future.
As far as the Knicks' side of the trade, Smith, Jr. has been somewhat disappointing so far in his young career. However, he is hoping to resurrect his career with the Knicks. In five games with the team so far, he is averaging 17 points, 3 rebounds, and 6 assists per game. When playing with the Mavericks this season, Smith averaged 13 points, 3 rebounds, and 4 assists per game.
The Knicks also received Jordan, one of the league's top rebounders and rim protectors. He can also catch alley-oops, as he is pretty athletic for a big man. Though he isn't like he was on the Los Angeles Clippers, where he was a Defensive Player of the Year (DPOY) candidate and amazingly efficient low post presence, he is still a pretty good asset.
Finally, while Matthews was traded to New York, he was eventually bought out and signed with the Indiana Pacers. The big part of this trade for New York was that it gave the Knicks the ability to offer two max contracts this offseason. Many fans believe that Kyrie Irving and Kevin Durant are among the two top targets for New York. Additionally, they also received more picks, which will also help them out. In addition, the Knicks have the worst record in the NBA right now, so they are projected to get the #1 pick. The consensus #1 pick in this upcoming draft is Zion Williamson from Duke, and many fans believe he will be an amazing player in the NBA.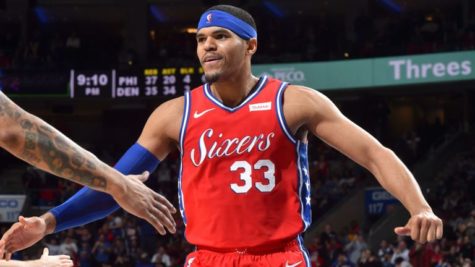 Another blockbuster trade was a trade sending forward Tobias Harris to the already stacked Philadelphia 76ers. The 76ers also acquired Boban Marjanovic, who stands at an extremely tall 7 feet 3 inches, and power forward Mike Scott. The Clippers received rookie sharpshooter Landry Shamet, veteran forward Wilson Chandler, and stretch power forward Mike Muscala, along with two first round picks and two second round picks.
Harris should complement Philadelphia's already existing Big 3 of Jimmy Butler, Ben Simmons, and Joel Embiid. They also have star shooter JJ Redick who is having the best season of his career at 34-years-old. They now have a starting lineup of Ben Simmons, JJ Redick, Jimmy Butler, Tobias Harris, and Joel Embiid, all of whom are averaging at least 16 points per game this season. Marjanovic and Scott add more depth to the 76ers. This team is now legitimately a contender, and all teams in the East should be worried to play them come playoff time.
"I think it gives them another weapon.," said seventh grade student Joey Tomassetti. "With Ben Simmons, [Joel] Embiid, [J.J.] Redick, and [Jimmy] Butler, adding Tobias Harris adds a lot of fire power. That team is going to be scary when it's the playoffs."
In just a few games with the Clippers, Shamet has averaged 28 minutes and 13 points so far, while even starting in a blowout win against the Suns. He is also on fire from the floor, shooting lights out and giving the Clippers a boost.  As far as Chandler goes, despite his old age, he is still a pretty good defender and pretty good shooter. However, he hasn't played with LA yet due to a quad injury he is currently battling. Muscala can also help with the Clippers depth. I doubt the Clippers will make the playoffs without Tobias Harris, though, as they barely made it into the playoff picture with him on the roster. Additionally, their four draft picks they received can help them build a better team in the tough Western Conference.
Finally, that brings us to the Memphis Grizzlies. They started the season 12-5, but soon enough began to struggle and now have one of the worst records in the NBA. In late January, the Grizzlies made it public that they were shopping point guard Mike Conley and center Marc Gasol, the franchise's two star players. Though they never traded Conley, they did trade Gasol to the Toronto Raptors.
The Grizzlies received low-post presence Jonas Valanciunas, small forward CJ Miles, underrated pass-first point guard Delon Wright, and a 2024 second round pick.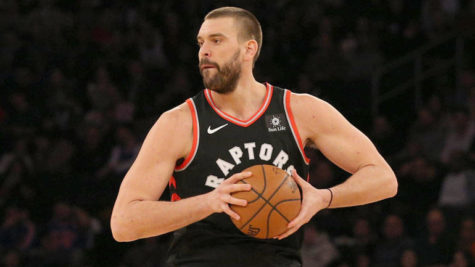 Marc Gasol was the DPOY in 2013 and an all-star just two seasons ago. The Raptors trading for Gasol shows how they want to improve. They are already among the Eastern Conference contenders, but they're looking to take the next step to make the Finals with Gasol. Of course, now that he's on the Raptors, Gasol may not be as prolific a scorer as he's on a more balanced roster led by forwards Kawhi Leonard and Pascal Siakam, and center Serge Ibaka. However, he should still have a positive impact on the team.
Acquiring Valanciunas, Miles, Wright, and a 2024 2nd round pick seems like the Grizzlies are trying to change the state of their franchise. Most likely, they will trade Conley in the offseason. In two games with the Grizzlies, Valanciunas has averaged 18 points and 9 rebounds per game. Additionally, Delon Wright and CJ Miles were a part of the Raptors' top bench last season, so they should be able to bring some depth to the Grizzlies.
Including those big trades, there were other smaller ones, such as the Chicago Bulls adding small forward Otto Porter, the Portland Trail Blazers bringing over shooting guard Rodney Hood, the Sacramento Kings trading for small forward Harrison Barnes, and the Bucks acquiring power forward Nikola Mirotic.
Overall, the powers of the Eastern Conference improved at the deadline as The Raptors, Bucks, and 76ers added talent and depth. These three teams will be competing for the top spot in the conference and a berth in the Finals.
In the Western Conference, the top teams didn't seem to make many moves. For example, the Warriors, Nuggets, Rockets, and Thunder stood pat. However, the teams that did make trades, like the Mavericks, Clippers, and Grizzlies, are trying to build for the future. How will it all shake out? We'll have to wait and see which teams make it to the Finals this summer.