College Football Playoff Preview
Throughout America, everyone has their favorite sports. One of the most beloved sports in the country is college football.  People have parties, go to games, and experience the elation of victory and the frustration of defeat brought on by their favorite teams throughout the football season.
Even though the regular season is over, there are still many teams with a lot to play for as they are either in playoff or bowl contention. The conference championship games were just played and played, and December 14 – 31 will feature all of the NCAA Division I bowl games.
The Orange Bowl and the Cotton Bowl are the two College Football Playoff (CFP) games that are played on December 29. Alabama, the nation's top-ranked team, will play #4 Oklahoma, while #2 Clemson will play #3, Notre Dame. These two semifinal games will decide which two teams advance to the National Championship on January 7, 2019, in Santa Clara, California.
Each of these teams is very good and have their own personalities. Alabama is an all-around powerhouse and the defending national champion, Clemson has a lockdown defense, Notre Dame has an efficient passing attack, and Oklahoma possesses a potent, high-scoring offense.
Alabama's record is 11-0, and this team has been number one in the country for the entire season. They are led by their sophomore star quarterback Tua Tagovailoa who has 36 touchdowns and only two interceptions the whole season. He was also the runner-up in the voting this year for the Heisman Trophy which is given annually to the best college football player in the country. Alabama has arguably the best coach in college football history, Nick Saban. He has been at Alabama for eleven years, winning six SEC Championships, and five national championships. Moreover, the Crimson Tide have a strong running game led by Damien Harris, but Tagovailoa can scramble, too, and averages five yards per carry. Alabama also has a very strong defense led by linebacker Mack Wilson. The team shutout #11 LSU just a few weeks ago, and in its last contest, the SEC Championship game, Alabama defeated #5 Georgia 35-28.
That game was a rematch of last year's national championship, where Alabama beat Georgia 26-23. In that game, Tagovailoa came in for Jalen Hurts in the second half and led a comeback for the ages. After the game, Saban chose to start Tagovailoa over Hurts for the 2018 season. In this year's SEC championship, Hurts returned the favor by coming in for an injured Tagovailoa, and he took over the game. Tagovailoa injured his ankle in the fourth quarter, but he is expected to play in the semifinal against Oklahoma at the Orange Bowl in Miami.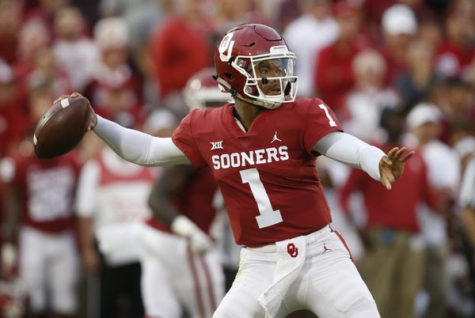 Oklahoma is the #4 team in the country and beat #15 Texas 39-27 in the Big 12 Championship game. After #5 Georgia lost to Alabama, Oklahoma snuck its way into the CFP with a record of 12-1, avenging its only loss to those same Texas Longhorns earlier in the season. The Sooners are led by their Heisman-winning quarterback Kyler Murray and young head coach Lincoln Riley. Murray, a junior, has thrown for 3,674 yards to go along with 37 touchdowns and only seven interceptions. Oklahoma lost to Georgia last year in the Cotton Bowl, and the team is hungry for its first playoff win.
In the ACC (Atlantic Coast Conference), Clemson is 11-0 and is the second best team in the country. It seems that they have been in the number one or number two spot throughout the last three years. Coach Dabo Swinney is one of the better coaches in college football and led the Tigers to the national title in 2016, beating Alabama 35-31. Clemson did have some drama this season when Swinney went with quarterback Kelly Bryant to start the first four games and then switched to nineteen-year-old freshman Trevor Lawrence. Bryant then transferred to the University of Missouri.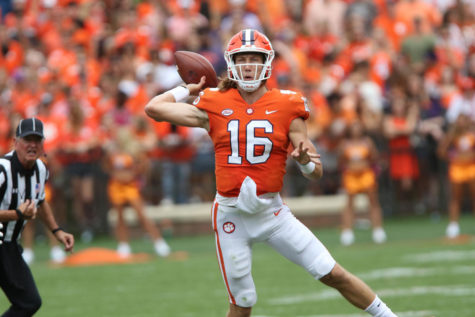 However, multiple recruiting experts classify Lawrence as a once-in-a-generation type of player. He has thrown for 2,488 yards while completing 66.2%  of his passes. He also has thrown 22 touchdowns and only four interceptions on the season. Under his leadership, the Tigers beat Pitt 42-10 in the ACC Championship game and will now advance to play #3 Notre Dame in the Cotton Bowl in Arlington, Texas.
Notre Dame is automatically in the playoffs because it is the #3 team in the country with no losses, and as the only independent football school in Division I, the Fighting Irish don't have a conference championship game.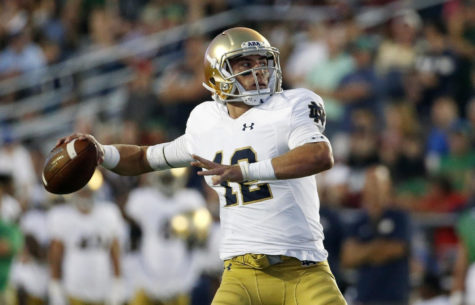 The team is led by a strong passing attack under quarterback Ian Book. They also have a very strong defense led by Linebacker Te'von Cone and cornerback Julian Love. The Fighting Irish defense is something that opposing teams dread facing. Their coach, Brian Kelly, comes up with great schemes to help his young team triumph. Notre Dame is the only FBS (Football Bowl Subdivision) school in the country that does not belong to a conference but instead is independent. Even though Notre Dame is located in Indiana, there are still some fans of the Fighting Irish at TBS.
"My favorite college football team is Notre Dame," said sixth-grader Reagan Donohue, "[but] I think the national championship will be Clemson and Alabama for the third time in four years. I think Alabama will win because they are a powerhouse."
As far as picking this year's national champion, fellow sixth-grader Chase Bennett agrees with Donohue.
"I think the matchup will be Notre Dame and Alabama, [and] I think Alabama will win it with their amazing quarterback," he said.
It was more of the same from seventh-grader JP Jacobs. "I think Alabama has been playing strong all year, and I think they will knock off Oklahoma quickly and go on to win a close game against Clemson in the National Championship," he said.
As for The Neersyde, here are the reporter's picks:
Matthew Marasco –  I think Alabama will play Notre Dame in the National Championship with Alabama beating the Fighting Irish 35-28.
Joey Tomassetti – I think that Alabama will play Clemson in the National Championship with the Crimson Tide triumphing over the Tigers, 31-24.

In terms of the bowl games go, here are some of the best ones to watch:
Friday, December 28, 2018
– #20 Syracuse vs. #16 West Virginia (Camping World Bowl)
Saturday, December 29, 2018
– #10 Florida vs. #7 Michigan (Chick-Fil-A Peach Bowl)
– #3 Notre Dame vs. #2 Clemson (CFP Semifinal) (Goodyear Cotton Bowl Classic)
– #4 Oklahoma vs. #1 Alabama (CFP Semifinal) (Capital One Orange Bowl)
Tuesday, January 1, 2018
– #11 LSU vs. #8 UCF (Playstation Fiesta Bowl)
– #14 Kentucky vs. #12 Penn State (VRBO Citrus Bowl)
– #9 Washington vs. #6 Ohio State (Rose Bowl Game presented by Northwestern Mutual)
– #15 Texas vs #5 Georgia (Allstate Sugar Bowl)
Monday, January 7, 2018
TBD vs. TBD (CFP National Championship presented by AT&T)
Leave a Comment