March Madness Preview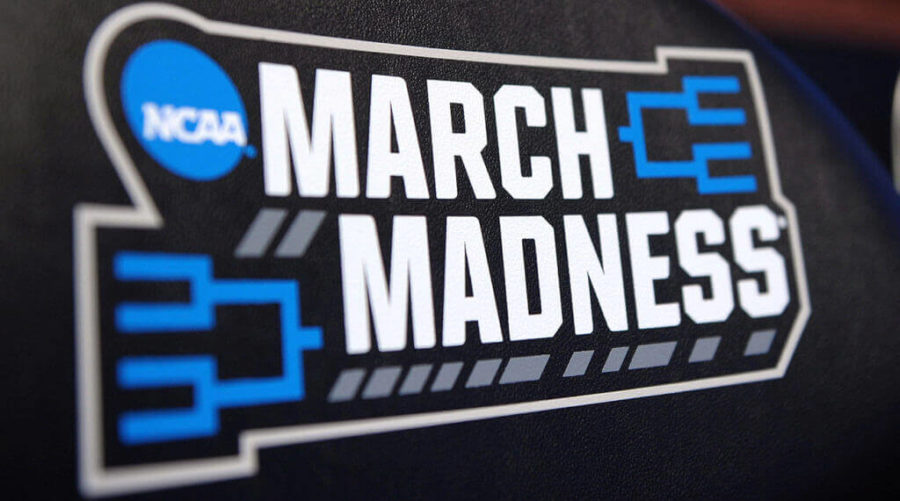 Every March is a college basketball fan's favorite time of the year. The top 64 teams will all go at it in a huge tournament. One will come out victorious, as they will take home the NCAA Championship. Who will win it all, though? In this preview, The Neersyde will cover the contenders, the sleepers, as well as some statistics that show where upsets are most probable, the odds, and other coverage! Let's begin.
The Obvious Contenders:
Villanova: Villanova has been a constant threat over the past 12 years, as they made the tournament 11 of those 12 years. Five out of those 11 years, they made the Sweet 16, which is the third round. They even made the Final Four twice, which was 2009 and 2016. Currently, Villanova is being led by Juniors Jalen Brunson and Mikal Bridges. Most are expecting Bridges to declare for the draft after this season. For eight of the 17 weeks of the AP poll so far this season, Villanova has been ranked #1, including a five-week stretch of being ranked #1. According to most mock drafts, Bridges is expected to go in the lottery (picks 1-14). If Brunson declares for the draft, he is expected to go mid-to-late second round, between picks  45-50. In 2016, Villanova won the tournament. In 2017, though, they lost in the second round to eighth seeded Wisconsin, which was disappointing. This season, the Wildcats are looking like a possible favorite to win the NCAA tournament.
Duke: Duke is known for being one of the best college basketball programs ever. They have not missed the NCAA tournament since 1995. For the first 5 weeks of the AP poll, Duke was ranked #1. They currently have freshman power forward Marvin Bagley, who has been thought of as the potential number-one pick in the 2018 draft for months. They also have another freshman power forward by the name of Wendell Carter. Recently, he has been climbing mock drafts. They also have freshman point guard Trevon Duval, from IMG Academy. The Blue Devils  also have two shooting guards, one a freshman – Gary Trent, Jr., and one a senior – Grayson Allen. Allen was rumored to enter the draft last season, but he eventually decided to stay in college to try and raise his stock.
Xavier: Xavier has not missed the NCAA tournament since 2005, but they have never been to the Final Four. This year, they have a legitimate chance. This is arguably Xavier's best season in school history. As of the week of February 26, Xavier was ranked  #3, which was the highest they were ever ranked. They started the season at #17, and they have only been getting better. Senior guard Trevon Bluiett has been leading the team in scoring and rebounding and 3PT% with an outstanding 43.6%. Bluiett is the leader of the team, and he's joined by sophomore Quentin Goodin, a pass-first guard who leads  the team in assists. Goodin has been sharing minutes with senior guard J.P. Macura. Overall, Xavier is an underrated team who can go far in this tournament.
Virginia: Virgina was ranked #1 four straight weeks in a row, despite being unranked at the beginning of the season. Sophomore guard Kyle Guy has led the team in scoring with 13.9 points per game.  This team is very unselfish, which has helped them become such a dangerous squad this year. Senior guard Isaiah Wilkins is averaging 6.4 rebounds a game, which is leading the team. That is also two more full rebounds a game than the person second in rebounds on the team. Sophomore guard Ty Jerome is the leader of the Cavaliers, as he leads the team in assists per game. What sets this team apart, though, is its defense. Virginia is arguably the best defensive team in the nation.
Michigan State: Michigan State, or MSU, has two superstars. They have sophomore guard Miles Bridges and freshman forward Jaren Jackson, Jr.. Both of them are projected lottery picks. MSU has not missed the NCAA tournament since 1997. This year will definately be no exception. The lowest MSU was ranked in the AP poll was #9, and the highest was #1. This team has been a constant threat for the last few seasons. MSU won the regular season conference champion by having the best record within their conference, the Big 10. Two seasons ago, the Spartans had two players – Denzel Valentine and Deyonta Davis –  drafted to the NBA. They will probably have two people selected in this upcoming draft with Miles Bridges and Jaren Jackson, Jr.
Kansas: Kansas has not missed the NCAA tournament since 1989, which is insane. That streak will definitely remain active. Kansas has a killer backcourt of seniors Devonte Graham and Sviatoslav Mykhailiuk. Both of them are projected second round picks in this upcoming NBA draft, but that could easily change if Kansas makes a legitimate run in the NCAA tournament. Every season that Graham and Mykhailiuk have been at Kansas, they have improved vastly. They both joined Kansas in the 2014-15 NCAA college basketball season. They have both grown together, and in that process, Kansas has continued to be a great college basketball program. Together in this tournament, they could be a real problem for opposing backcourts.
Purdue: Purdue has made the tournament the past three years. Out of the 12 people who have played at least one minute on the roster, eight are either juniors or seniors. This team does not have one bonafide star, but it is a great team of experienced college players. Despite this being an older team, this team's best player and leading scorer is sophomore guard Carsen Edwards. Edwards is averaging around 19 points a game this season. The highest Purdue was ranked this season was #3, and they were there  for four straight weeks..The Boilermakers' experience could come into play in a big way once the tournament begins.
Cinderella Contenders:
Middle Tennessee: Middle Tennessee has been to the NCAA tournament a scant nine times, though they have made it the past two seasons. They have never made it to the Sweet 16 in those nine seasons, though the team has made it to the second round six times. They have advanced to the second round in the past two years, which is a positive. This year was the first time this team was ever ranked. They were ranked at #24 for two straight weeks. On December 25, Christmas, the Blue Raiders went up against Miami, who was ranked #15 at the time, and only lost by three.
UCLA: The Bruins hold the record for the most NCAA titles with 11. However, UCLA lost its top three players to the NBA draft last season after it made it to the Sweet Sixteen. They lost Lonzo Ball, TJ Leaf, and Ike Anigbogu to the Lakers and Pacers, respectively. Even with losing them, UCLA still has junior guard Aaron Holiday, and freshman guards Kris Wilkes and Jaylen Hands, along with others. Despite not being ranked since late November, this team has the talent, as they were ranked #23 in the preseason to start the season.
Creighton: Creighton has made the NCAA tournament the same number of times this century  as they did all of last century (1912-1999) with 10 in each. Creighton lost Justin Patton, however, their leader from last season. Patton was drafted by the Minnesota Timberwolves, but the Blue Jays still have one of the nation's top 20 offenses thanks to senior guard Marcus Foster and junior guard Khyri Thomas. Foster is not projected as a future NBA player, but Thomas is projected to be a late first round pick. He has slowly been moving up mock drafts since the start of the season.
Miami: Miami has only made the NCAA tournament 9 times in 56 seasons. They have made it the past two seasons, which is a positive for the Hurricanes. They have never made it to the Elite Eight, though. They do have freshman forward Lonnie Walker, who is projected to be mid first-round pick in the upcoming NBA draft. In the first round of the ACC tournament, Miami lost to UNC by 17 points, which cannot be a good sign for Miami. This team definitely does have the talent to make it to the Sweet 16, as they were ranked #13 to start the season.
Overrated:
Kentucky: Since 1992, Kentucky has made the NCAA tournament every time except twice. Since then, the Wildcats have made it eight times to the Final Four and have won two national titles. Because of that, I think Kentucky is overrated going into this tournament. Despite them having at least 3 future NBA players in Kevin Knox, Shai Gilgeous-Alexander, and Hamidou Diallo, they are not that talented. The thing is, though, they are all freshman. Seven out of their 13 players who have played at least one minute this season are freshman. The starting lineup they have used ever since February 14 have been all freshman and sophomores, and. 84% of the team's points has come from freshmen. In the past seven weeks, they have been unranked four times.
Oklahoma: Oklahoma has gone 2-8 in their last 10 games. Despite having a guaranteed lottery pick in freshman guard Trae Young, the Sooners have been struggling. They have been unranked for the past four weeks, which is a real bad sign for this Oklahoma team. he last three times the Sooners have played a ranked team, they have lost them all. They lost to West Virginia by two, then they lost to Texas Tech by 10. Lastly, they lost by 30 to Kansas, which is a really scary sign for Oklahoma. They are hoping to bounce back in this tournament, but if they don't get it together, they may be bounced in the first round.
Gonzaga: Gonzaga had their best season ever last year, as they lost to UNC in the National Championship. Zach Collins, the star of Gonzaga last season, left for the NBA Draft. People have been overhyping Gonzaga due to the Bulldogs season last year, but they have no star like they did last year. Plus, last year was the first time the school had ever been to the Final Four in their 67 seasons as a team. They still have one of the best offenses and a top 30 defense, and they still are a team that could get to the Sweet Sixteen, but they are overrated.
North Carolina: UNC is overrated for the same reason as Gonzaga. UNC has been to the last two National Championship. They won last season and lost the season before. UNC still has senior guard Joel Berry and junior forward Luke Maye, who both have  a lot of experience, which will help the Tarheels out, as they try to make another run to the NCAA title game. UNC has lost all of its key players, though.:Brice Johnson, Justin Jackson, Marcus Paige, Kennedy Meeks, and others. The Tar Heels are hoping Luke Maye and Joel Berry can lead this team to a good run.
Predictions:
I, personally, believe the Final Four will be Virginia, Villanova, Xavier, and Duke. With that being said, if my predictions are correct, it would be Virginia's first time to the Final Four since 1984, and their third time overall. It would be Villanova's sixth time to the Final Four, and they were just there two years back in 2016 when they won it all. This would be Xavier's first time to the Final Four, and it would be Duke's 16th time, most recently in 2015. Overall, I think Villanova will win and capture their third national championship and their second in three years.