Poetry and Toads is a Huge Success!
On October 25th, students shared spooky stories at Poetry and Toads. Poetry and Toads was a great experience hosted by the school's English department. Everyone enjoyed cider donuts and apple cider while listening to the presentations. 
The event was an opportunity to strengthen our community. Students listened to wonderful poetry and stories written by their peers. It was a community experience and a chance to gain writing skills. Parents also interacted with each other and watched their children present.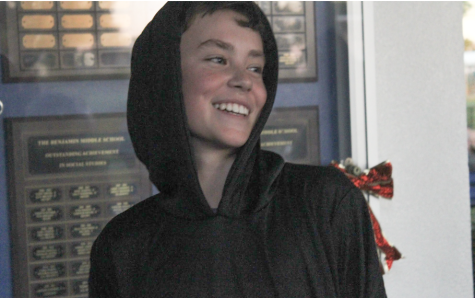 Ms. Rider, a member of the English department, helped organize it. She says it "encourages creativity, but for the most part, it's just open mic night but Halloween." In her eyes, when the event first started, it was not taken seriously by the students. As it continued, students developed a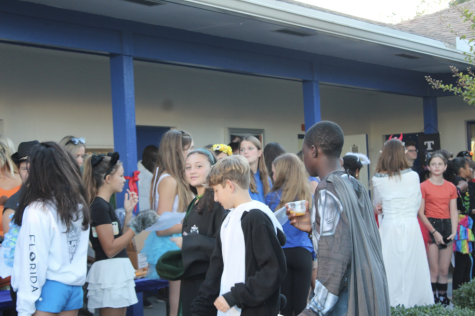 respect for their fellow classmates. Ms. Rider would improve the event by "[having] a cap to the [amount of people reading]." This would shorten the lines so the event wouldn't be too lengthy. 
Out of many students, Sophia Lapter shared an exciting piece. "My favorite part was watching all my friends go up and present their original work," says Sophia Lapter. 
On this night, Isabella Anthon also participated in this event. Isabella says she loved the event. "My favorite part of Poetry and Toads was that the students were able to dress up in costumes," says Anthon.
The English Department wants to make changes to primarily the sound so guests can hear clearly. The Middle School is definitely going to continue the tradition for the foreseeable future. 
Leave a Comment