Eighth Graders Begin Their Study For Their Washington D.C. Trip
In preparing for the annual eighth-grade Washington D.C trip, the history and fine arts department has worked collaboratively on a project to engage students and truly submerge them into the time of the Holocaust.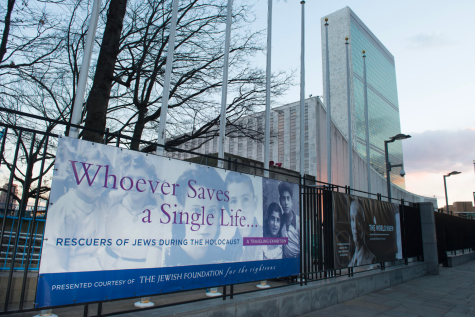 Eighth-grade students of Mr. Palmgren and Mr. Devries were assigned a project where they had to research and complete a flow chart for an essay about Righteous Gentiles, who were holocaust rescuers. Students were allowed to present their work for the class, considering that the material will play a significant role in the D.C. trip in early November. Students were graded on how well they presented their flow chart and how accurately and thoroughly they explained their articles. "In the lead up to Washington D.C., the curriculum really focuses in on the history of the Holocaust," said Mr.Devries, an eighth-grade History teacher. "This year, we really wanted to zero in on more of the positive stories to give the students the idea that even in a time of bad there was some good. While we are in Washington D.C., one of the main parts of our trips is the Holocaust museum, as well as the African American History Museum. So, it was really important to incorporate both topics into the curriculum."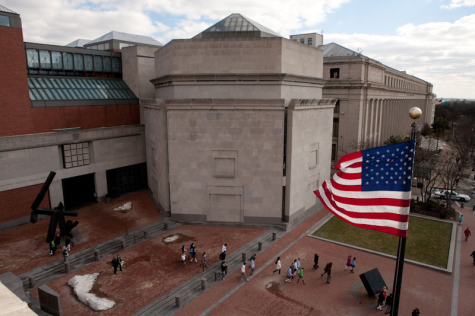 In addition, eighth-grade history students were assigned an art project in which they sketched, designed, carved, and stamped their very own piece of artwork inspired by the Holocaust. Their artworks were graded on how accurately they brought the idea of the holocaust to life through art. "We also wanted to involve the Fine Arts," DeVries said. "Ms. Mcallister kindly helped us out by allowing students to expand on the story by interpreting it in their own way in an art piece about their rescuers." 
"I really liked this project because it was fun to incorporate art into it," said eighth-grade student Jordan Lytal. Students thoroughly enjoyed the project and are excited to continue the curriculum in Washington D.C. 
Leave a Comment