Swimming and Winning
Middle School Varsity Swim At An All Time High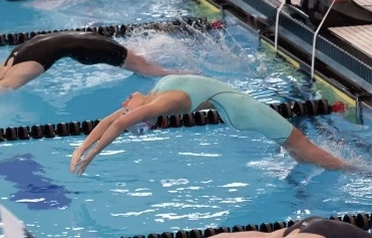 In Middle School, there are many junior varsity sports to choose from. But did you know that middle schoolers can compete on varsity-level sports teams? This is the case for a few students who are choosing varsity swim as their sport.
Varsity swim coach, Ms. Sara Misselhorn, is looking forward to many things in her 15th season of coaching. "A team with a great deal of depth, two divers, and lots of promising young talent," says Coach Misselhorn.
One of many is sixth grader, Trace Colton. Trace has been swimming for 6 years and this year he is competing on the varsity swim team, swimming against high schoolers. Colton states, "The part of swimming I love most is the competitiveness."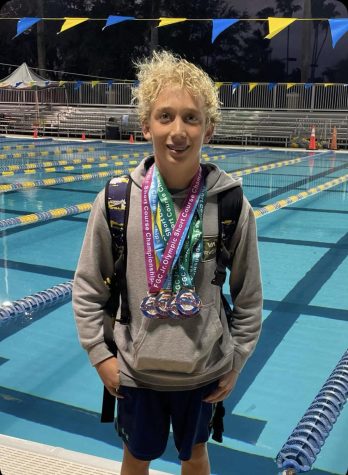 Trace Colton competed in the Summer Junior Olympics. For this certain meet, you have to work hard in previous meets throughout the season to get certain times. For this year, he competed in the 11 and 12 age groups and came top 5 for every event he swam for three days. Throughout these three days, he got fourth for getting the highest points throughout the 11 and 12 age groups. 
New seventh grader Feagin Kaminski is also joining the varsity swim team. Feagin belongs to the North Palm Beach Swim Team, alongside the aforementioned Trace Colton. She has been a competitive swimmer since she was seven years old, which is five years. When asked about her favorite parts about swimming, Feagin said, "I like the people, I like competing, and I love racing." 
Like Colton, Feagin Kaminski has competed in various high-level competitions. She won the 800-meter freestyle swim at the state championships. Feagin also competed at a selective meet in Texas. She says, "It was a meet called "Dual in the Pool" and they chose the top twelve kids to go and compete out of state, and then they chose another top twelve kids [to go to Texas,] and I was one of them. It was without parents, I got to fly out with the team, and sleep in the dorm, with a roommate."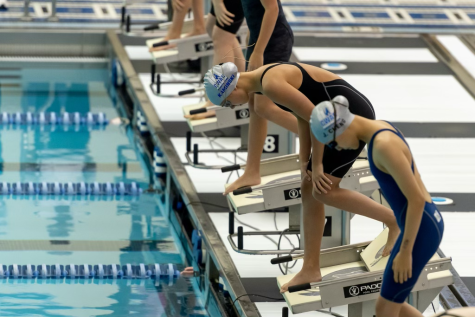 This year, Kaminski is very excited to compete with the other swimmers on varsity. "I think it will be a cool change and something that will help me throughout my career," she states. 
Considering how well Middle School sports did as a whole last year, great things can be expected from the swim team. Coach Misselhorn has more to say.
"The meet I am looking forward to is the Lake Placid Invitational as it is hosted by a great school, and the timing is perfect for swimmers to be ready to compete to deliver their peak performance. And, of course, I would like to see the team win Districts again!" 
Good luck to all of the swimmers in this year's competitions!
View Comments (3)