Students Take Part in Several Activities During Red Ribbon Week
Students wear ribbons and red clothing to raise awareness about the dangers of drugs and alcohol.
Lives are forever changed from addiction. TBS is taking the steps to make sure that doesn't happen with its students.
Making good choices has been taught throughout every year at TBS, not only with doing work but also with keeping students' bodies in good condition. With drug and alcohol use affecting the younger generations, students need to be taught the negative effects and reminded of what they have learned in years past.Red ribbon week is a good reminder. 
"I think red ribbon week is very vital because it teaches students to stay away from drugs and alcohol because of the effects it has on us and it teaches us to not do those things and that we should avoid them because so many people have been [negatively] affected by it." says eighth grader Nickole Wash.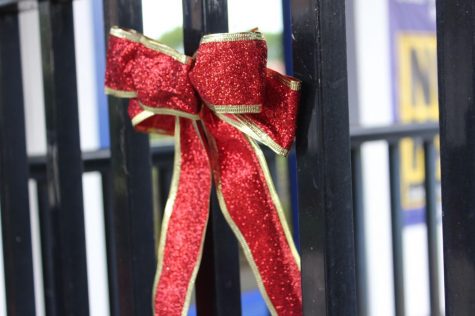 Speaking up when peer pressured or when you know a friend is being peer pressured is challenging, from giving homework answers to saying no to vaping. Having conversations with teachers about the dangers of drugs and alcohol provides reassurance to students that they are not alone.   
"I would say that red ribbon week really gives a sense of safety for students so they are able to speak up about not doing drugs and hear about the negative effects of drugs and alcohol." says eighth grader London Allen.
Parents are many students superheros, everything they say and do their kids absorb. When parents talk about drugs, alcohol, and vaping they should listen just the same, and Walsh does. "My mom is very fond of not vaping or alcohol or drugs and she always [talks to] me about it because she wants me to [stay clean]. I think they help me a lot because my mom educates me on the effects of it and we know a lot of people who have done drugs or vaped and they haven't had a good outcome so my mom helps me stay away from it and I learn," she said 
Talking about drugs and alcohol is important, but seeing the ribbons around school and the ribbons on other students can implant the importance in the students mind; that is why the lower and middle school will be decorated.
Keeping topics such as drugs and alcohol quiet can be detrimental , especially when they can ruin peoples lives as drugs and alcohol can do; without the knowledge of the dangers, decisions can be made to negatively impact people.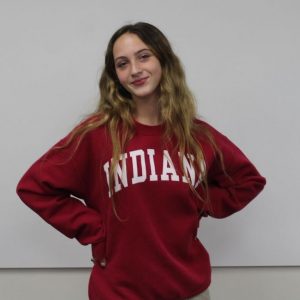 "I feel it's important to acknowledge red ribbon week and bring it to the forefront because it allows us to talk about it… So if we have that conversation then it might make people feel comfortable where they might be having trouble, … so I think it's really important to talk about it out." says Stephanie Oster middle school academic dean. 
Mrs. Susan Poncy Director of Student Services PK3-8 and Mrs. Kari Rankine Student Services grades 4-8 wants students to know they will always have someone to talk to if they need. 
"I think [Red Ribbon Week is] important and it gives us an opportunity to highlight it as an issue and put it out there so if students have questions they can ask [us]. I want to reiterate that Mrs.Poncy and I are here if anybody has any questions." says Rankine
It is always important to know that there is someone to turn to if students need help. Teachers, parents, and coaches are always there to help.
Leave a Comment