Campus Library Getting a Makeover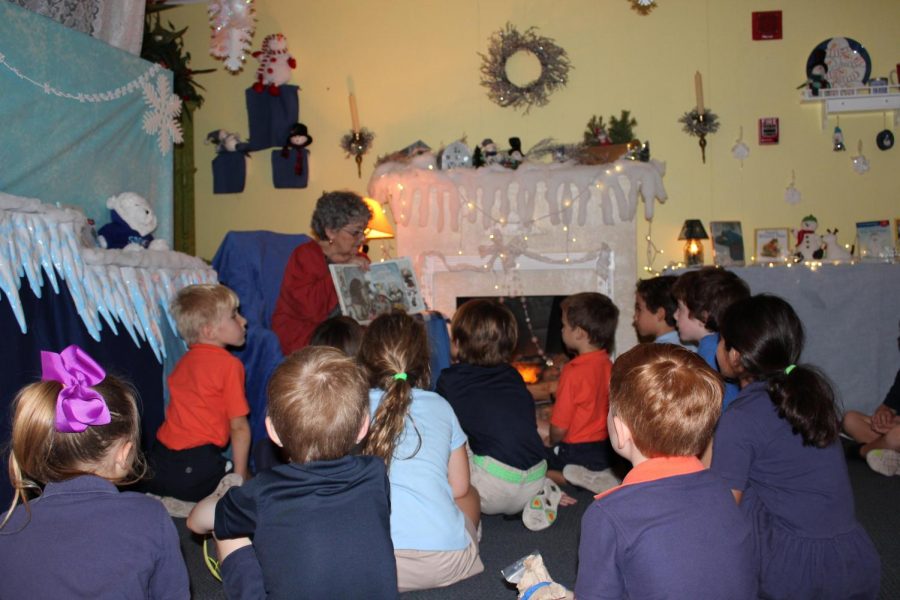 Change and progress are things commonly seen throughout The Benjamin School. Whether it's a change to the schedule, curriculum, or campus, something new is always on its way. This year,  a very exciting change has been announced regarding the library.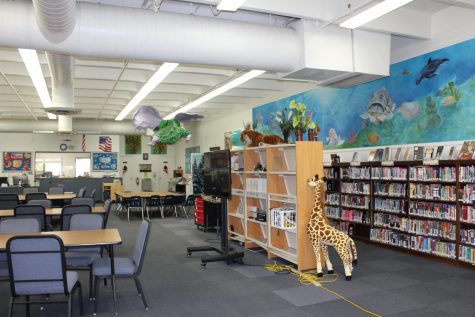 Renovations will take place this year, and the revamped library will be ready for the 2020-21 school year. According to Head of the Middle School Mr. Charles Hagy, the library is going to be repurposed into a more user-friendly environment for students of all ages. 
"We have just completed our STEM center where all these great projects come to life, but we need a hub for research, brainstorming, and idea development on the campus," said Hagy. "It's really two buildings with one program." 
With these projects, Hagy also hinted about an idea that could allow students at Benjamin to expand not only their knowledge in general but also their knowledge about the world. "We do great projects here, but how about doing a project in coordination with a school in Brooklyn, New York, or the Virgin Islands, or Europe, or Asia," he said. "That would be only the start of what we envision as an exchange program." 
The change will not be unlike the one that took place at the Upper School with the library there being transformed to the Didsbury Learning Commons a couple of years ago. In addition, not only will the new facility on the Lower/Middle School Campus gives students a great place to work and be engaged, but it could also provide them with new opportunities that will help them beyond their academic careers.
"The goal is to make the library a community space that the school, faculty, and parents can use for gatherings and for events," said Head Librarian/Media Specialist Mrs. Danielle Griffis. "It will also improve the school because it will provide spaces and areas in which the students and faculty can learn and explore new things in their curriculum." 
Griffis is spearheading the design which will maintain the library's original purpose while also providing new technologies and tools for the TBS community. 
"We are not just throwing out the old and bringing in the new," she said, "we are evolving the library space to include traditional services and books and help develop a love of reading, but we are going to grow into a happening media center that also has technologies and is a fun place to be on campus."
There are many different elements that will be going into this space to make it both fun and beneficial for the students. These include a brainstorming board room that will have whiteboard walls and a monitor for students to use, a video production space for TBS News broadcasts, a TED-x-type stage for presentations, a storytime nook, an activity area for lower school students, and work and lounge areas for middle school students. "A dedicated studio space will make my video production classes much more efficient," said Digital Media Director Mr. Nicholas Crisafi. "Not having to set up a green screen in my room every time we want to use it will be great. Plus, we may have another TriCaster in the library which will allow us to edit on the fly." 
Students, although they do not know much about the facility, are excited about what is to come.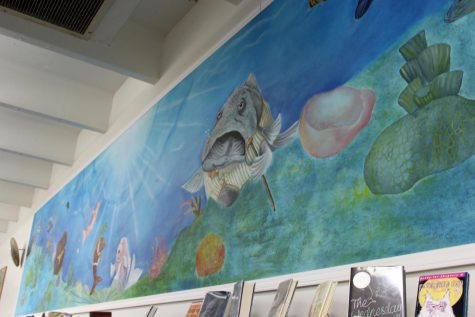 "I am very excited," says seventh-grader Jonathan Vidal, "because there is going to be more space [dedicated] to learning and online computer technology."
Other students are looking forward to the collaborative opportunities.
"If we get to communicate with other schools in any country, then we learn more together," said seventh-grader Sawyer Lefevre.
The changes that are ahead will make the library more than just a passive place to check out books or have a quiet study hall. It will be a dynamic learning environment that will allow students to create content, conduct meaningful research, and foster collaboration.  
"I'm kind of excited [about the new library] now because it sounds cool and updated," said seventh-grader John Rosendahl.