Should President Trump Be Impeached?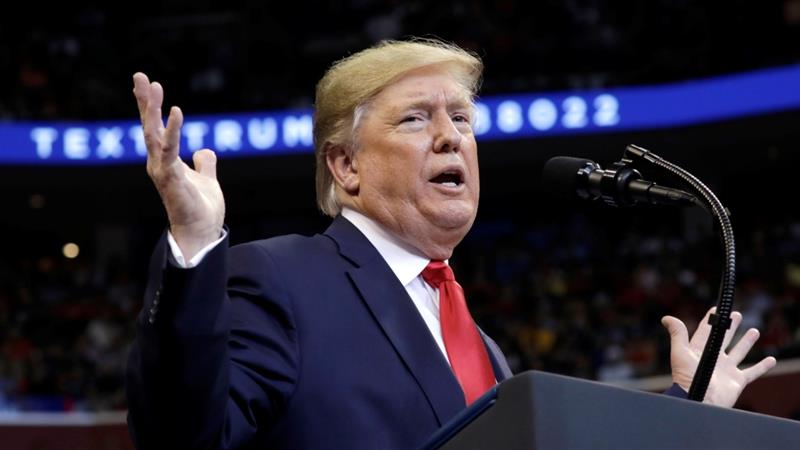 Should President Donald J. Trump be impeached? This is the current debate raging across the country right now.  
"President Trump should not be impeached because he has boosted our economy and has helped solve the immigration problem," said eighth grader Joseph DePaulis.
Other people disagree. "I think there is ample evidence to warrant an investigation," said Chinese language teacher Ms. Kimberly Latimer.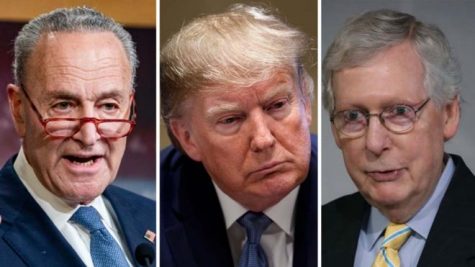 Regardless of what the American public thinks, the impeachment process is moving forward. Impeachment hearings began on November 12 in Washington, D.C. as a result of President Trump's communication with Ukraine, and now the United States House of Representatives is scheduled to vote on two articles of impeachment against the president on December 18. Those charges include abuse of government power and obstruction of Congress. According to the Associated Press, Democrats say "he abused the power of his office by pressuring Ukraine to investigate Democratic rival Joe Biden and obstructed Congress by aggressively trying to block the House investigation and its oversight duties as part of the nation's system of checks and balances."
If the House does vote to impeach Trump (a two-thirds majority vote is needed), then the president will be brought to trial in the coming year and could be ousted from office.
The general gist of what occurred is as simple as this: according to multiple news sources, such as BBC and CNN, during a July 25 telephone conversation, Trump used his power as president to pressure Ukrainian President Volodymyr Zelensky to give him detrimental information on former vice president Joe Biden, who will be running against Trump in the 2020 election. Trump was allegedly looking for dirt on Biden's son, Hunter Biden. Hunter was appointed to one of the top spots in international relations at Burisma Holdings, one of the largest gas companies in the Ukraine, and there was speculation that Joe Biden used his political influence to get his son hired. 
However, the media's attention has been focused on the seat of the president and his inquiry to the Ukrainian President Volodymyr Zelensky about Joe Biden's son. Specifically, did President Trump propose a quid pro quo while on the call, meaning, did Trump offer to provide funding to the Ukraine in exchange for information on Biden in order to undermine one of his political opponents in the next election? According to the New York Times, "at the time of this call, Mr. Trump was holding back hundreds of millions of dollars in military assistance to Ukraine that Congress had appropriated to help that country fend off Russian aggression."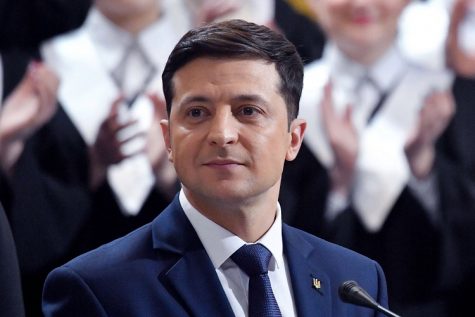 If Trump did indeed do such a thing, it would be an abuse of his power and a legitimate reason to have him impeached (i.e. have charges brought against him that could force him to stand trial or resign).
How did the public get wind of this call in the first place? It all comes back to the unidentified whistleblower, now identified as a CIA analyst, who pored over memos, correspondence, and President Trump's own public statements which culminated in a nine-page memo detailing the president's dealings with the Ukraine. Many conservative politicians and pundits want to know his identity, and the question remains, will the whistleblower have to testify? 
California Democratic Representative and House Intelligence Committee Chair Mr. Adam Shiff says that the "whistleblower's testimony is redundant and unnecessary."  That's because of the nine-page memo and the full transcript of the call between President Trump and President Zelensky which was released by the White House on October 30 and is available to the public. President Trump's opponents believe they have enough evidence already. 
What has become lost in all this is Hunter Biden's work for Burisma Holdings. According to Reuters, he received over $3,000,000 from the company after working there for four years. According to checkyourfact.com, there are no available financial records that show Burisma directly paying Hunter Biden, and although there were payments made to Biden by New York-based capital management firm Rosemont Seneca Bohai. This could be considered a three-party transaction. Bank records show Rosemont Seneca Bohai received payments from Burisma, as well as dozens of other entities and individuals. It's unclear why Rosemont Seneca Bohai was paying Hunter Biden instead of Burisma Holdings 
According to that same Reuters article, the former vice president's son was hired  "as a helpful non-executive director with a powerful name," per those familiar with Biden's role at the company.
With there being significant political influence in the Hunter Biden scandal, this begs the question: what was Hunter Biden doing for Burisma Holdings?  There is no evidence of Hunter Biden doing work for that company.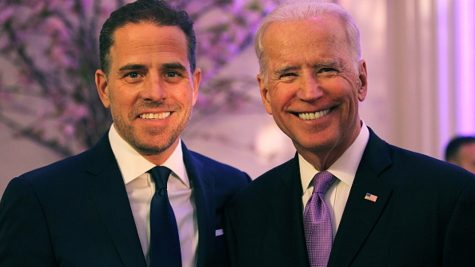 In addition, during a 2018 Council of Foreign Relations meeting, Joe Biden openly admitted to having Ukraine prosecutor Viktor Shokin fired after Shokin led an investigation into Hunter Biden. 
However, Hunter Biden is not the president of the United States, so the focus lies upon Donald Trump. Does he deserve to be impeached?  Impeachment does not mean removal from office – it simply means that charges will be levied against the president if there is enough evidence to warrant it.  
"If our president, acting as our president, tried to trade favors, then that is enough evidence for a trial," said History Department Chair Mrs. Anne Franzen. 
Others disagree.
"I don't think president Trump should be impeached because it's his last year and he's almost at the end of his term," said eighth grader Winni Cox. 
"I believe that President Trump should stay in office because the impeachment process is a waste of time and taxpayers money," said eighth grader JP Walsh.
If the House votes to impeach President Trump, it would mark only the third time a US president has been impeached. The others were Andrew Johnson in 1868 and Bill Clinton in 1998. In 1974, President Richard Nixon resigned before he was impeached by Congress.
 Ironically, the alleged corruption surrounding the Trump presidency is one of the main reasons he was elected. Those who voted for him saw the billionaire businessman as a disruptor who would buck the trend of political corruption in Washington. As a result, some members of the TBS community are fed up with the bitter feud between America's two-party system.
"I would almost prefer that [Republicans and Democrats] focus on 2020 right now and give us the type of election that the American people deserve," said Head of Middle School and seventh-grade history teacher Mr. Charles Hagy.