The Cries for Indigenous Peoples' Day Become Louder
There is mounting support for Columbus Day becoming Indigenous Peoples' Day.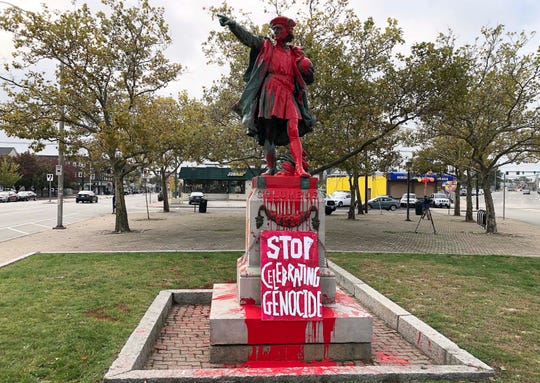 In 1492, Christopher Columbus sailed off towards the unknown. The Italian explorer is one of the most celebrated and well-known explorers in history because he was the first traveler to discover the Americas. Landing in The Bahamas, Columbus thought he had landed in India. However, he had unknowingly launched a gateway to the Americas and the rest is history. Now, we celebrate Columbus Day on the second Monday of October each year, a tradition ever since it became a federal holiday in 1968. However, is it a holiday really worth celebrating? 
Many historians believe Columbus played a large role in the colonization of North America, the killing of indigenous people, and the propagation of slavery. As a result, various individuals and groups took action this year to protest the holiday. In major cities like San Francisco, California and Providence, Rhode Island, statues of the Italian explorer were vandalized as they were splattered with bright red paint and adorned with messages asking people to stop celebrating genocide.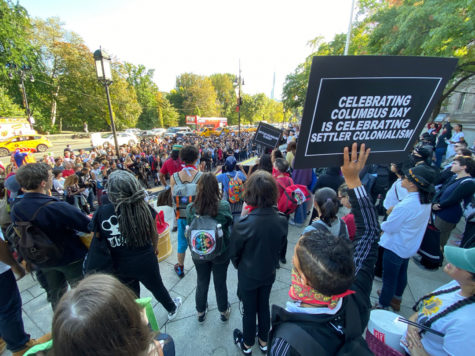 In addition, hundreds of protestors marched from New York's Museum of Natural History to the Metropolitan Museum of Art during the fourth annual Anti-Columbus Day Tour. Organized by the activist group Decolonize This Place, the protesters chanted, "Rename the day, remove the statue, and respect ancestors."
There is a groundswell in some pockets of the country to "re-brand" Columbus Day. According to thedcline.org, a site that covers Washington, D.C. news,  D.C. council member David Grosso introduced a bill that would rename Columbus Day to Indigenous Peoples' Day. Grosso argued that the district "falls short in adhering to its values of equality, diversity, and inclusion by celebrating Columbus Day. 'Christopher Columbus enslaved, colonized and massacred thousands of indigenous people in the Americas,'" Grosso said in his introduction.
According to time.com, there are some states that already celebrate Indigenous Peoples' Day, such as Minnesota, Vermont, Alaska, and South Dakota. There are more than 50 cities that celebrate it as well, including Los Angeles, Denver, Phoenix, Austin, Nashville, and Seattle. 
Some TBS teachers are also in favor of this change.
"I think that if we look at the meaning of Indigenous Peoples' Day, I'm okay with celebrating it, but celebrating Columbus himself is not a good thing," said History Department Chair Mrs. Anne Franzen. 
"When Columbus came, around 100 million Native Americans were living in North and South America, and that figure decreased by about 90% after [Columbus's] arrival," said Head of School Mr. Charles Hagy. 
 Some students are also in favor of a name change. 
"I think it should be called Indigenous People's Day because Columbus came in and took [North and South America] from the Native Americans," said eighth-grader Natalie Cona. 
"I don't [think it should be celebrated] because he was an awful person for what he did," said seventh-grader Alex Ponchock.
Others feel differently. 
"I think that I would get more behind the reason why we should remember what [Columbus] did and how he helped find this part of this world," said Dean of Academics and Spanish teacher Mr. Charles Maddox. 
Although Columbus received much of the credit for discovering the Americas and blazed a trail for westward expansion that would soon coalesce in the United States becoming a world superpower both politically, economically, and militarily, it was at the expense of the lands' native people.  Yet as the move towards Indigenous People's Day seems to gain momentum with each passing year, Columbus Day may soon lose its name, but not its significance.