Think Twice Before Purchasing the New iPhone 11
Before you go out and spend hundreds of dollars on one of the three new iPhone 11 models that just dropped, here's a bit of advice: don't. Yes, the new phones are loaded with lots of new technology, but it's mostly relegated to the new camera system, and there's a lot of bugs with iOS 13 which comes standard on the new phones (more on that later). The bottom line is that they are very similar to last year's model, the iPhone XS. However, we will give you a detailed breakdown so you can make an informed decision that will help you answer the question, to buy or not to buy. 
Apple's new set of the iPhone 11 was made available for purchases on September 10: the iPhone 11 ($699, 5.9-inch screen, two camera lenses), the iPhone 11 Pro ($999, 5.61-inch screen, three camera lenses), and the iPhone 11 Pro Max ($1,099,  6.22 inch screen, three camera lenses).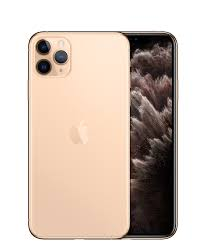 In terms of looks, the Pro and Pro Max have a new "textured matte finish" while the iPhone 11 has a glass screen, according to cnet.com, a leading product review website. The new phones also come in different colors. The iPhone 11 is available in six colors: red, black, white, yellow, green and purple. green and purple. The iPhone Pros are available in four: space gray, silver, gold, and the new midnight green.
One of the biggest selling points of the new pro phones is the triple camera system. The new lens is for ultra-wide photos that allow users to capture groups of people or entire landscapes. According to Apple, the new phones also have "[the] highest quality video on a smartphone" as they shoot 4K video at 60 frames per second. Also, the new Pro phones are equipped with a Night mode which is used to take clearer, more natural-looking pictures in low-light environments.
 Plus, consumers can now take advantage of the new "Slowfies" feature which allows them to take slow-motion selfie videos. Some students appreciate this feature.
"My mom has the new phone and I like the new slo-mo selfie," said sixth-grader Dorian Preston. "I also think it will save a lot of people a lot of money by being more durable," he said.
This is another area where Apple improved its product. The new phones have an updated version of Corning Glass called Gorilla Glass 6 which, according to cnet.com, allows the new models to survive fifteen drops from a distance of three feet. They can also withstand being submerged in up to six feet of water for up to thirty minutes according to Apple. 
Another new feature is that the iPhone 11 has a new chip which, according to Apple, is the "fastest chip in a smartphone" as it offers up to 20 percent higher CPU performance than the previous chip which was the A12 Bionic. What this means is that users can do a lot more complicated tasks much more quickly, such as editing video, downloading apps, uploading media, and more while not draining the battery. 
In fact, the iPhone 11 Pro Max provides five more hours of battery life in comparison to the previous high-end iPhone, the XS Max. The big battery and new lens make this the heaviest iPhone ever. 
As impressive as these features are, some students remain unimpressed.
"The [new iPhones] are very ugly; they look nothing as good as last year's model, but they do have some cool features," said seventh-grader Alex Ponchock. 
"I don't understand why it has three cameras," said Preston. 
However, there is an issue with Apple's new operating system, iOS 13, which comes loaded on the iPhone 11. According to Gordon Kelly, a consumer technology writer for www.forbes.com, the iOS 13 issues include "app crashes, performance issues (particularly in the Camera app), erratic cellular signal, bugs with Mail, lost Reminders, misordered photos and a significant home screen security flaw. It even breaks Fortnite." Many of these issues remain unresolved as Apple feverishly works to fix them for annoyed and outraged customers.
So what's the verdict among the TBS community? Students and teachers alike have mixed reactions. 
"I think the new phone has many cool features, but the three cameras don't make it look as good," said eighth-grader Talia Miller.
"I think the new features are [the result of] Apple trying to fix some of the problems it has with the camera and with the destructibility of the [last] phone," said History Department Chair Mrs. Anne Franzen.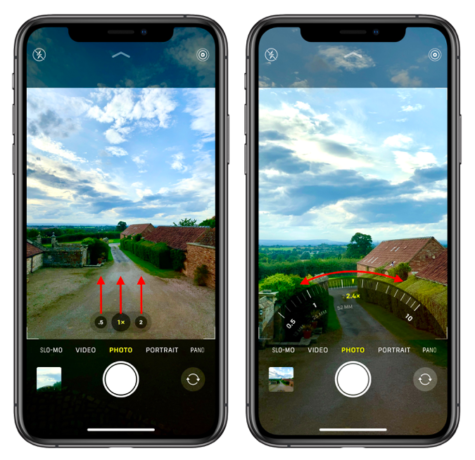 "I think the new phone is not much different than the 10, and the cameras kind of look weird, and the phone is super expensive as always, but I guess it is an improvement from other phones," said Dean of Academics Mr. Charles Maddox.
We tend to agree. While the triple camera feature is not appealing to look at, the improved functionality it provides is definitely an upgrade. However, the flaws with iOS 13, similarity to the last generation of iPhones, and expensive cost make the iPhone 11 a must-have for only the most die-hard of iPhone fans. If you have a version of the iPhone X, the iPhone 11 doesn't seem worth the purchase. Keep your money and spend it on something more worthwhile, like your favorite charity or a down payment on a new car.