Securly May Be Annoying, But It's Not Monitoring Your Every Move Online
Most people prefer to keep their information private. The new content filtering system put in place at The Benjamin School, known as Securly, has worried members of the TBS community. Some students and parents were questioning the purpose of the filter, and afraid it was monitoring what students were doing at home. As a result, Mr. Reid, the interim head of school, sent an email to all parents and students to dispel any rumors about the new system.
In the letter, sent August 19, Reid stated, "Securly only works when it is communicating with the School's WiFi system on school property. Please note, student email accounts (ending in @thebenjaminschool.org) are always monitored for violence, bullying, and self-harm sentiments, no matter where you use it."
In addition, he noted that Securely does not read or monitor students' text messages and may feel restrictive because "the filter starts in a default 'factory' setting. As time goes by and teachers identify certain websites that should be accessible, the School will unlock them right away."
Because of this default setting, students are having trouble accessing certain resources needed for research and assignments. For example, a couple of students had trouble completing an assignment that required Youtube, which was blocked on the school network.
Securely requires students and teachers to download a security certificate in order for them to join the TBS wifi network. If users do not download the certificate, they will not be able to access any websites while on the network. It was put in place to protect students from sites with graphic or inappropriate content, and prevent bullying and hate speech.
Many students, however, are still concerned about the system. "Let's say I'm in the car and I'm leaving school," said sixth grader Reid Waxman. "If I'm still on the [network] and I do something bad, they will still see it."
Benjamin's Chief Technology Officer Mr. Russell Tepper says that there is nothing to worry about. "Securly does not track what students do on their laptops," he wrote in an email to The Neersyde on August 23. Tepper also wrote that Securely is simply an upgrade something that already existed.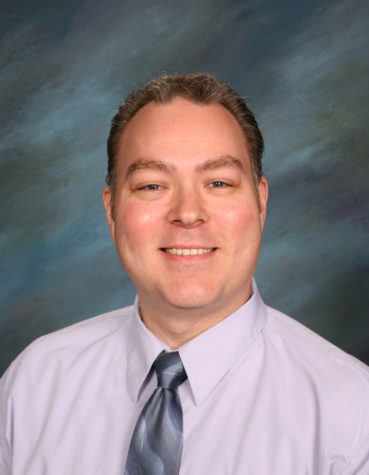 "The School has always had a content filtering and auditing solution in place," wrote Tepper. "The one we have used previously was built into The School's firewall. And, while it did an OK job, the content filtering was not its primary function. We decided to use Securely not in reaction to anything the students did or did not do. The School wanted a tool that would proactively help identify potential safety threats, cases of bullying/harassment, or possible self-harm."
Some students may try to work around Securely by using a VPN (a virtual private network) or a proxy server. However, that is a violation of the School's acceptable use policy, which Reid reminded parents and students in his letter.
Tepper also touched on the idea of students using a VPN or a proxy server to try and get around Securely. "I'm not overly worried about students finding a way to bypass Securly. The primary reason is the acceptable use policy and honor code that our students agreed to. Students should already know that attempts at circumventing restrictions which were put in place to help protect themselves and other students from exposure to objectionable content is a violation of those agreements.
There are some positives about the new content filtering system. One is that it keeps students on task when completing assignments. "I think it will help the School by making sure kids are doing their school work," said sixth-grader Nicky Walsh. "I like how it protects us and keeps us from danger."
"The thing that I like about Securely is that it keep kids safe," added eighth grader Tristan Mack. "It also keeps kids off of things that they shouldn't be on."
According to Mr.Hagy, Securly checks for any potential keywords that should be further investigated. "If someone is searching for something and they type a word that is flagged, it comes to me," said Hagy. "Then, I get to look at it in context." They would only check a student's history if they have been acting differently in class, or if the student's grades were dropping. "If we think someone is endangering themselves or endangering others, or violating a big rule, we would search their locker or ask our Tech. Department to search for activity," said Hagy.
Overall, students should not be afraid of Securly, as it is just an upgrade to the old firewall system. "[Your devices] are not being scanned, your phones are not getting scanned, your personal networks at home aren't getting scanned, and your personal computers at home aren't being scanned," said Hagy. It appears that the students' biggest worry is getting caught looking at the content they shouldn't be. However, as Hagy said, "If you aren't doing anything wrong, you have nothing to worry about."
View Comments (4)