Book Fair Comes Back to Campus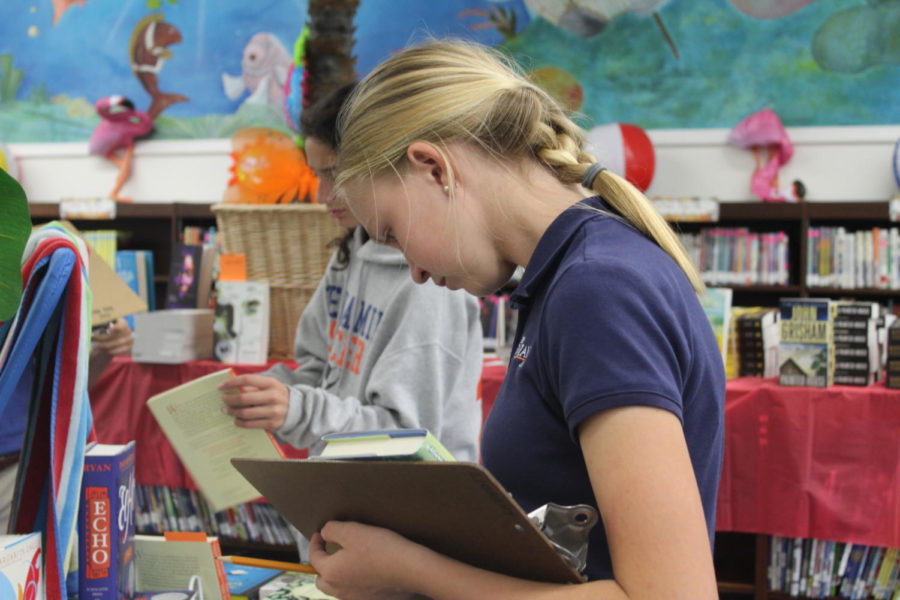 Summer break is the most anticipated time of the year. It's a time of rest, relaxation, , and fun in the sun. But it also comes with summer reading, a school tradition that most kids dread. The Benjamin School Book Fair is where these reluctant students get their summer reading.
While the book fair is another tradition here at Benjamin, this year it was infused with some more energy as it was brought back to campus for the first time in many years.  Before this year, the book fair was held at the Barnes and Noble in Legacy Place, the shopping center in Palm Beach Gardens. However, new Media Specialist Ms. Danielle Wishka decided to move the event back on campus.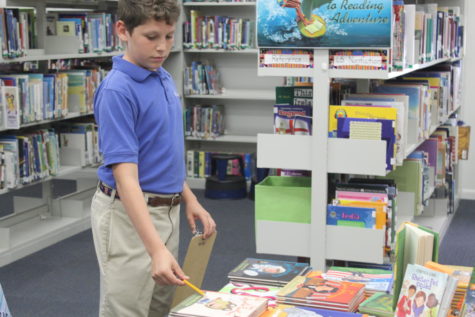 "It will be a new tradition that we have, once a year, a book fair on campus," she said. "It's important to have good quality books available for summer reading and for students to have the opportunity to browse those books on campus," said Wishka.
The book fair was also moved back to the School because she wanted to boost school spirit by getting students to interact with the library.
In addition, TBS made more money from the event this year, and it was one of the most successful book fairs in years. The library is still waiting on total sales, but they are projected to be around $20,000, 20% of which the School will keep. In fact, the book fair was so successful that the library ran out of books much faster than anticipated. As a result, books that were not available for students were ordered and brought to their classrooms or advisories the following week. In the future, one book fair will be held during the winter at Barnes and Noble and another will summer book fair be held in the library during the spring.
Wishka instituted some other changes this year as well.
For example, this year's collection of books that students purchased included summer reading titles along with other books students may read for leisure. These included autographed books and young adult literature. The layout of the book fair was also new as all of the books were laid out on tables by genre instead of grade level.   
The lower and middle school approaches to the book fair were different. Each lower school student browsed the books during their initial visit and created a wish list of books they wanted to purchase along with their summer reading titles. Then, on their next visit, parents and parent volunteers helped the students shop and purchase their books. The middle school students went during English classes and RAAP on Monday, April 29.  At that time, they were able to purchase their assigned summer reading books and any other titles they might like to read for pleasure during the summer months.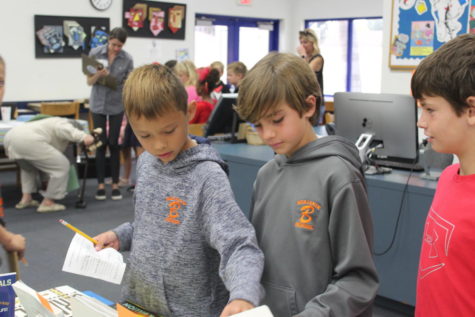 The convenience of being able to shop during the school day was a welcome one for many students.
"I like that it was moved back to the school because when it was at Barnes and Noble, it was a hassle to drive to the store and find your summer reading books," said sixth-grader Chester Coles.  "Now that problem is solved."
Students also felt the new set up made it easier to find books.
"I thought that it was organized better," said seventh-grader Matias Saiz. "It was much easier to find books that I would like to read."
While the page has been turned on this year's event, due to the overall success, it looks like The Benjamin School Book Fair will be a campus staple for years to come.