Students and Teachers Share Winter Break Plans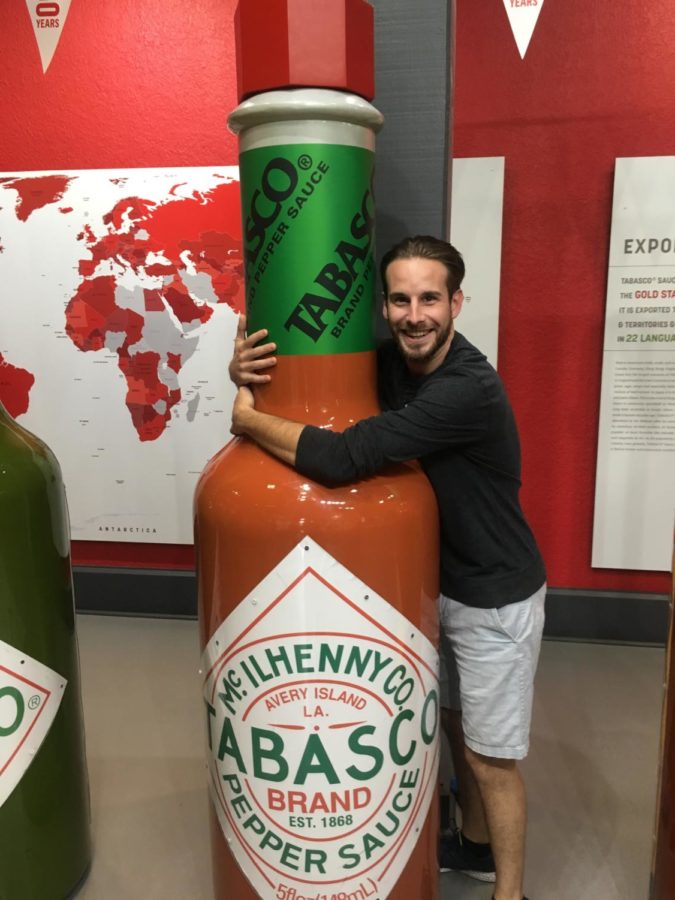 Summer is a great time to kick your feet up, grab a cool beverage, and relax by the pool, but it is not the only time to enjoy a vacation. Winter break provides another opportunity to go out and appreciate the fresh air and cool weather either here in South Florida or abroad.
On December 21, TBS officially began its winter break, and many students and teachers took advantage of the time off.
English and history teacher Mr. Nathan Ginnetty traveled to LaFayette, Louisiana. "Over break, I spent some time in South Louisiana on a family trip with my three brothers and parents," he said. "We went to so many unique places, but my all-time favorite [activity] had to be canoeing in the Bayou. We saw wildlife, such as alligators and birds, and it was a great bonding time for all of us. The nature was so beautiful and it was refreshing to see such eye-catching sights," said Ginnetty. "We listened to a lot of zydeco music, which was nice because it expanded my range of music with a more traditional style."
Ginnetty is also a songwriter and musician, so he's constantly exploring different musical genres and influences.
Sixth-grader Rachel Haueisen did some exploring, too, but it was the theme park kind. "This break I traveled to Universal [Orlando] for two days with my friend, Jasmine," said Haueisen. "We went on tons of rides, got matching minion t-shirts, and had so much fun together. Our favorite ride was The Hulk. We both loved the twists, turns, and [going] upside down," says Haueisen. "It was awesome to stay in a hotel room together, [too] – we ate tons of candy and junk food and it was really fun bonding time."
Eighth-grader Lexi Lower also traveled over the break, and enjoyed spending time with her family. "I had a blast traveling this break," she said. "My family and I went to Park City, Utah. We snowboarded, skied, and had a lot of fun together. We drank hot cocoa, and it was really nice to have relaxed in the cool weather. We stayed in Utah for one week and made memories we will never forget."
Vacation time is always fun, but staycations sometimes allow for  more one-on-one time with family members.
"I had a lot of fun with my family," said seventh grader Claire Dinh, who stayed home over the break. "We continued our family tradition of making a mockumentary together. This year was [us pretending to] advertise our house as a place for others to stay for vacation. We love making mockumentaries together because it's just really fun to dress up, set up, make our own lines, and shoot it as a family because it's nice family time to spend together. We [also] played laser tag and had a lot of fun," she said.
Eighth-grader Maddie Dominick also had fun staying home. "I did not travel this break, but we had tons of fun here in Florida," she said. "We threw a party for the holiday, and my other family members and close family friends joined us for a while," said Dominick. "I look forward to the next break and having more family time."
No matter where you go, or what you do, any break,\ no matter what time of the year, is about spending time with those you love and getting to relax away from the hustle and bustle of school. Members of the TBS community seemed to do just that, either at home or abroad.