TBS Teams Up with Palm Beach Habilitation Center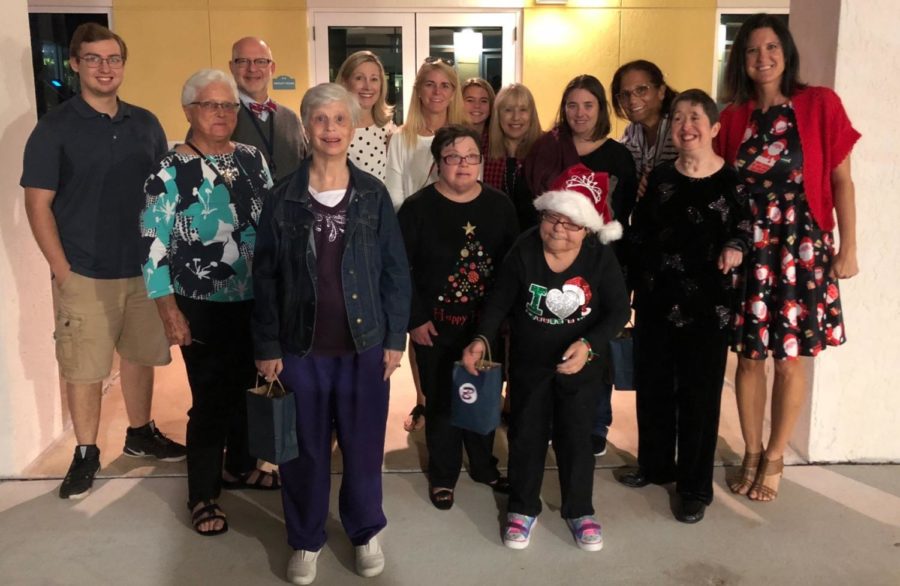 Each year, The Benjamin School reaches out and lends support to an organization committed to helping those less fortunate in our community. In the past, TBS has helped and contributed to Adopt-A-Family, Be A Star Foundation, The United Way, and Hands Together For Haiti. This year, The Benjamin School students and faculty are partnering with the Palm Beach Habilitation Center (PBHC). According to their website, the PBHC's mission is to provide skills training, employment, community job placement, residential services, and recreational activities for individuals with disabilities. The nonprofit's main focus is "maximizing the independence of each person served – vocationally, socially, and emotionally."
When PBHC was formed in 1959, it served just 38 individuals with mental and physical disabilities and elderly adults. Today, PBHC helps more than 700 mentally and physically disabled individuals at the center's 13-acre campus in Lake Worth and other sites throughout Palm Beach County.
"The mission of PBHC is to ensure that individuals with disabilities have the best environment in which to learn, work, and live," wrote Director of Student Services Mrs. Susan Poncy in a letter to Benjamin faculty and parents earlier this year. Poncy's letter was to inform the school community about the partnership with PBHC. "To accomplish this, they provide vocational training, employment, community job placement, recreational and senior activities, residential services, and life skills training," she explained.
Benjamin has already donated costumes to PBHC for Halloween this year and is planning a trip for students, faculty, and parents to the center's Lake Worth campus on December 20. During their time there, members of the TBS community will deliver holiday crafts and wreaths, decorate the dining hall for the holidays, and receive a guided tour of the facilities.
In addition, on Friday, December 7, Benjamin hosted several members of the PBHC in Benjamin Hall for the annual Winter Music Festival, a holiday concert featuring musicians in all three divisions, including the Middle School Performance Ensemble, Honor Band, Middle School String Ensemble, and Middle School Musical Theater Chorus.
"I did have the pleasure of helping out Friday night [at the Winter Music Festival, and] I met several of these fine people [from the PBHC]," said Head of Middle School Mr. Charles Hagy. "It was a great night for the school. The people were just wonderful."
"I enjoyed sitting close to our visitors at the concert," added Chinese language teacher Ms. Kimberly Latimer. "They were excited to be there and really liked the Christmas songs they recognized. Some of them even dressed up, and they were very happy when we complimented them."
Students are on board with this year's community service partner, too.
"I think that it's a good thing that the Benjamin School is helping PBHC," said seventh-grader Addie Vining. "Not only do us kids get exposure to the world, but we get to help people who are underprivileged because of their disabilities."
The Benjamin School chooses a local organization to partner with and serves each year, an endeavor that Hagy believes is very important.
"I sit on the committee that approves the school-wide community service [partner]," he said. "Mrs. Poncy heads that committee, [and] various organizations apply to be our school-wide community service partner. We were very happy to approve such a worthy organization. One of the great life lessons is to serve and help people."
According to Chief Development Officer Mr. Juan Carlos Fanjul, community service is a tradition at Benjamin that is ingrained within the School's culture.
"At Benjamin, we have always strived to give back and help out our community," he said. "I remember when I was a senior, a group of students traveled down to Homestead to help out with the clean-up of Hurricane Andrew. Community service has been a hallmark of the Benjamin experience. In fact, our longstanding Benjamin Character Traits reflect that. Compassion, acceptance, and gratitude are values we hold close every day."
By volunteering and mobilizing the caring power of students and their families, TBS is making a difference in the community and in the lives of others.