Middle School Dance Gets An Upgrade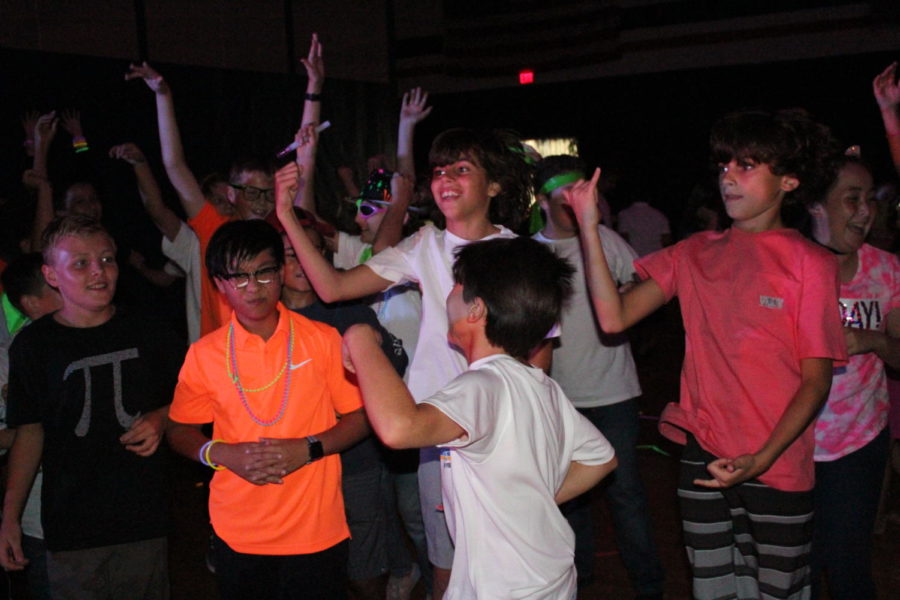 The middle school dance has always be an annual tradition at the Benjamin Middle School. However, unlike in past years, this year's dance, held on September 28 in the gym, featured a photo booth, a Giant Jenga game, cornhole, and dance contests led by the deejay. The theme was technology, so there were plenty of glow sticks, app-inspired decorations, and delicious treats. The sixth graders attended from 6:00 -7:30 p.m. and the seventh and eighth graders danced from 8:00 – 9:30 p.m.
According to Dean of Students Mr. Jeffrey Cavallo, 92% of the sixth graders attended, 65% of the seventh graders showed up, and only 9% of the eighth graders made it to the dance.
Despite the shallow turnout from the eighth graders, many students had fun at the event. "The photo booth was really fun, because when I looked in it I saw my friends being silly," said sixth grader Ella Bailey. "I [also] liked dancing because our whole grade knew a dance to a certain song so we danced to it."
For many students, the social aspect was the best part. "It was all really fun, but mostly I enjoyed hanging out with my friends a lot," said fellow sixth grader, Chester Coles. Many of the students who didn't attend had a good reason.
Dean of Academics Mr. Charles Maddox was the one to thank for the different activities at this year's dance.
"I am not going to the dance because I have swim from 6:00 -7:30 and after that I am doing homework and go to bed," said seventh grader Tyler Kelly on the day of the dance.
While some students weren't able to attend, those that did had a great time thanks to the party planning skills of Dean of Academics Mr. Charles Maddox.
"The [decorating] design was chosen by the Student Council, and myself, along with student and parent volunteers, made it come to life," said Maddox. "It was nice seeing what the students enjoyed and what they didn't so we can start planning for next year."