New Faces to Lead Student Council This Year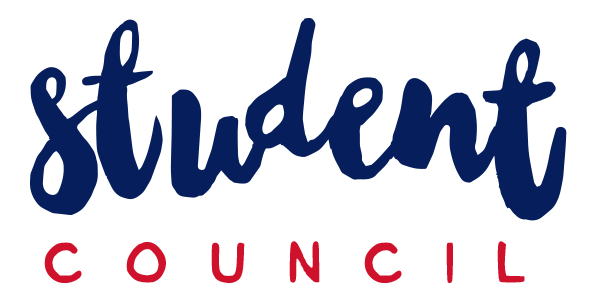 The Middle School Student Council will have a new look and feel this year.
Last month, The Middle School had its first meeting for those students interested in Student Council. "The meeting was very successful," said middle school English teacher Mr. Nathan Ginnetty. "Many of our students came out to show their interest in the Student Council." Ginnetty, along with history teacher Mrs. Anne Franzen, are the council's faculty advisors for the first time this year. They take over for Mrs. Loretta Corey who will focus more on the Middle School's Career Day.
"There were 26 students,",said Franzen. The healthy showing should allow the Student Council to have a big impact on the Middle School this year. In the past, the Student Council has initiated several programs, set up many events such as clothing and food drives for the homeless, school dances, and helping with Back-to-School Night.
This year, there are some new endeavors the group would like to start. "We are thinking of doing more in-school events, such as a blazer exchange," said Franzen. "The blazer exchange will be when male students bring in their old blazers that they have outgrown in exchange for one in his size that came from an older student. This helps everyone to be prepared for professional dress days."
Of course, the Student Council will continue to raise money through food sales. "We will continue with bagel sales on Tuesdays and we are looking into Jupiter Donuts on Thursdays," said Franzen. "I am hopeful that our student council will devise ways to help those affected by the recent hurricanes."
The council will also sponsor the student dance in October, but beyond that, Franzen said "our schedule is not currently decided."
Of the 22 students currently in Student Council (four members dropped out since the initial meeting), four of them will be officers: president, vice president, secretary, and treasurer. In order to be considered for an officer position, students must have at least one year of Student Council experience in the Middle School and be in good academic standing. The officers are annually voted into office by their middle school peers.
This year's presidential election will be held on on September 11, and the students will vote on their computers via electronic ballot. The president works closely with students to resolve their concerns, informing the administration of ideas, and managing the student council. The vice president works alongside the president and helps plan events. The secretary takes notes during meetings, and the treasurer manages the money the Student Council raises throughout the year.
Running for president are eighth graders Camilo Saiz and Emeline Smith. Running for vice president is eighth grader Ella Pierman. Running for treasurer is seventh grader Maddie Wilson, and running for secretary is seventh grader Jessica Holland.
"I am running for President because I believe that I can and will make the student life a better and more fun environment in which everyone will feel safe," said Saiz, who is in his third year serving on Student Council. "Some of my ideas include things such as cutting RAAP and having a study hall instead, and having more pep-rallies in which students get to show their Buccaneer spirit."
Smith, his opponent, wants to bring the students in the Middle School closer together. "I want the students to feel that their concerns are heard, and taken seriously," she said. "I am running for president because I love serving my community, and I feel passionate about this school. I understand the commitment of being president, and I am fully prepared to make it my top priority."
Stay tuned to see who wins the presidential election which will be held on Monday, September 25. The Neersyde will have all of the coverage!
Leave a Comment