TV's First Modern Woman, Mary Tyler Moore, Passes Away at the Age of 80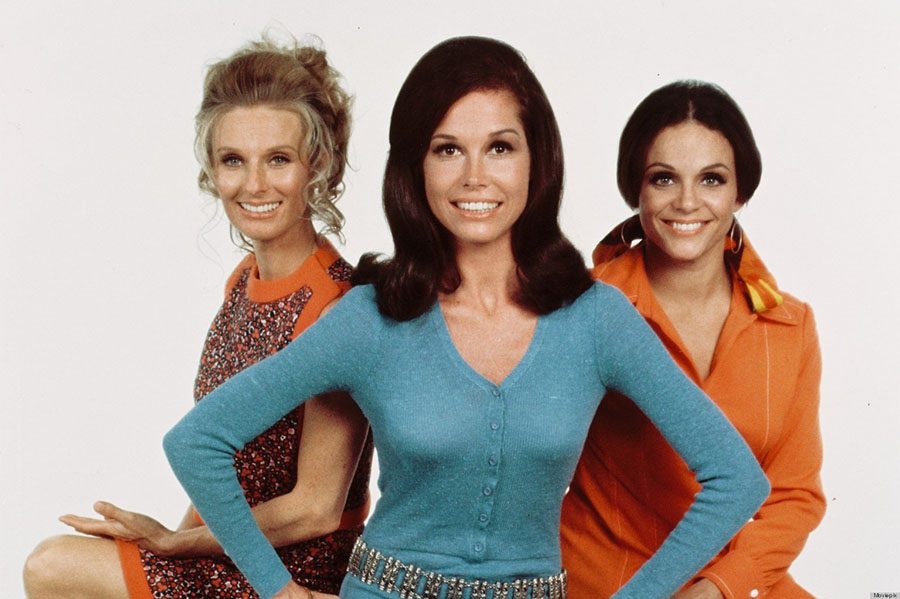 She inspired comedians who came to prominence after her. She helped women make it in the TV business. She helped feminism at the beginning of the gender equality movement. Mary Tyler Moore, who died on January 25 at the age of 80 from cardiopulmonary arrest, was more than just an actress – she helped blaze a trail for feminists and women in today's world. Her show on CBS, The Mary Tyler Moore show, was extraordinarily popular during the seven years it ran, from 1970-77. As middle school students, most of us are not familiar with Mary Tyler Moore and her work, but we are unknowingly enjoying the gifts of her legacy because comedy today and the role of women today would not be the same without her. So it is important that The Neersyde honor her legacy.

"I think she had a huge impact," said Mr. Nicholas Crisafi, Middle School Technology Integration Coordinator. "Even though it was a little before my time, she was one of the first successful single women on TV."
Moore, through her character Mary Richards, brought certain issues to the fore of 1970s American society such as equal pay and women's independence. According to Virginia Heffernan's New York Times article, "The influence of Ms. Moore's Mary Richards can be seen in the performances of almost all the great female sitcom stars who followed her, from Jennifer Aniston, to Debra Messing, to Tina Fey, who has said that she developed her acclaimed sitcom 30 Rock, and her character, the harried television writer Liz Lemon, by watching episodes of The Mary Tyler Moore Show."
Moore also found success on the big screen, most notably as the frigid and embittered mother in 1980's Ordinary People, a role for which she was nominated for an Oscar.
However, she will forever be remembered for the role of Ms. Richards, a character which advanced the cause of women in the workplace. Ms. Richards would often question her bosses and stand up for her rights. When she was going in for a job interview, she denied some of her employer's questions that were about her gender. This was not common for women during the 1970s. Also, in many of her shows, she would make sure to never get used by men. In fact, during the whole series, she never had a boyfriend that was of any real importance. She would do the jobs she wanted even if people did not think a woman could do them.
"I loved that [Moore's character] was able to meander through the world of men," said Middle School English Department Chair Mrs. Kathleen Devine. "I loved her smile, and I loved the way that she accomplished her objectives: she did it kindly, she did it intelligently, and she always made her point."
Devine also agreed that the character of Liz Lemon seems to be based upon the character of Mary Richards. "I think the two characters are very similar," she said. "They are both smart and powerful women."
So while Moore will always stand out as the sweet and spunky Mary Richards (her character is immortalized via a statue in downtown Minneapolis, Minnesota, where The Mary Tyler Moore Show took place), she was more than just an actress and a comedian. She embodied the spirit of the women's rights movement, not only reflecting the shifting landscape of the gender gap, but acting as a harbinger who helped shaped its course.