No Place For Hate
Bullying is a big problem across the world and especially in middle school. According to the article "6 Things about Bullying That Teachers Need to Know," there is 31% more bullying in middle school than other grades. The Benjamin School presented three modules to students, which took the entire day because of their importance to student life. The No Place for Hate module addressed bullying, but each grade level covered it in different ways.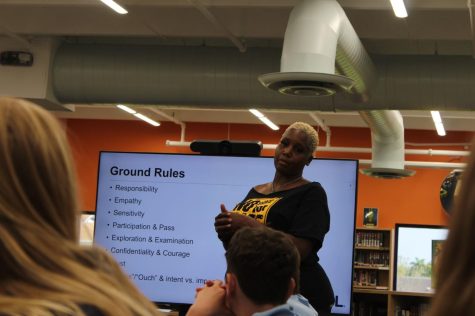 On Wednesday, the sixth graders learned about the roles we play when bullying occurs. Some of these roles included upstanders, bystanders, allies, and aggressors. "I think the exercises particularly for the sixth grade were very important," said Head of Middle School, Mr. Hagy.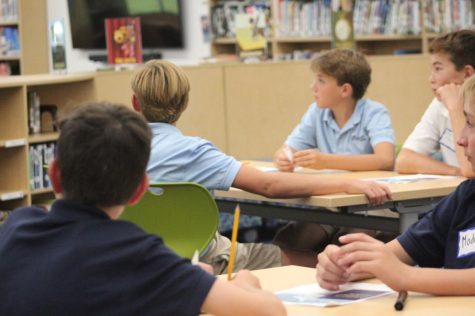 On Thursday, the seventh graders learned about cyberbullying. "I learned a little bit more about cyberbullying and how it truly can occur and how terrible it is," said seventh grader Sophia Lapter. 
The next day, the eighth graders were presented with different bullying scenarios and had to think about how they would respond in those situations. They then discussed their thoughts with the class.
Students think it is vital to be aware of bullying and to prevent it from happening. "I think it's very important that we learn this type of stuff," said Lapter.The No Place for Hate program taught everyone something new. "I learned how to be a better person through the examples that we went through," said eighth grader Emmett Scott. 
But was the No Place for Hate program a success?  
"I don't think they really could have improved. I think they did a really good, thorough job at explaining," said Scott.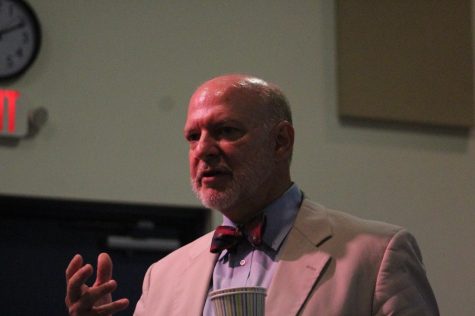 Bullying is a very important subject and students must always be conscious of how they are treating others.  "You have to be proactive," said Hagy. It is comforting to know that the Benjamin School takes this so seriously. "You actually have to prepare yourself for the opportunity to help other people," said Hagy.
Leave a Comment