Are Clubs Ever Coming Back?
Middle school clubs – where are they? Typically a fun and sometimes educational distraction from school, clubs also allow students to bond with their peers while following their interests. Past offerings included everything from chess and Chinese to wiffle ball and yoga. Last year,  student clubs were not available due to COVID-19. This year, the administration was hoping to roll out clubs in the second quarter, but it didn't happen. Why?
"Student clubs were expected to start in quarter two, but COVID kept getting worse so we have to wait until COVID gets better, which will hopefully be soon," said Head of Middle School Mr. Charles Hagy. "Student clubs are expected to start in the middle of February."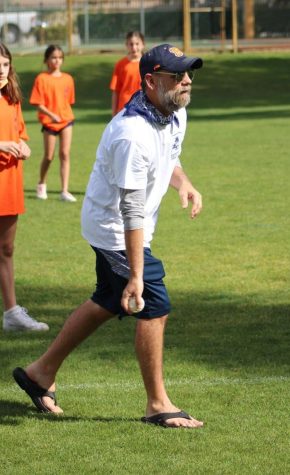 Many students have been anticipating clubs for a while now and are eagerly awaiting their return. 
"It is kind of a bummer [that there are not any student clubs]," said sixth grader Kamden Gilles. "I am excited for student clubs because it is a way to communicate with your fellow peers and meet new people."
"I am excited for student clubs to come back because I am willing to join one," said seventh grader Jack Scarborough.
"I am excited for clubs to come back because I really enjoyed them in sixth grade," said eighth grader Ava Reece. "I did the chess club, and I am going to do it again this year when the clubs come back." 
Students have already been thinking about what clubs they want to see in the future. "World language club because you get to learn different languages," said Gilles. "It's pretty cool."
Hagy would also like clubs to return for several reasons. 
"Student clubs are important because they add to the community building efforts of the school," he said.  "It gives students another chance to have a choice to get together with another group of kids who they do not have the opportunity to spend time with and know."
According to Hagy, student clubs will meet once a week on Friday during the study hall period, and the possibility of virtual clubs are also on the table.
"It's very possible that we could have a virtual club or a club that meets with someone remotely every week," said Hagy.
Students are open to virtual clubs if it's presented as an option. "I might join a club if it was done virtually," said Scarborough.
 When they finally do happen, clubs will be a welcome addition to the middle school experience as most of the student body has yet to experience them.
Leave a Comment