So "Endgame" Happened…Now What?
With the identity of the Avengers changed forever, does anyone even care about what's next in the MCU?
September 12, 2019
The endgame has happened…at least for the Avengers. Although this team of superheroes has had its last battle, that does not mean the Marvel Cinematic Universe (MCU) has stopped producing movies about everyone's favorite comic book combatants. In the next two years alone, there will be several new films released, including a Black Widow prequel, Black Panther 2, a new Thor movie, and Guardians of the Galaxy 3. While it will be great to see many of the characters we are familiar with, the MCU will be bringing some new heroes, such as the Eternals, to the table in years to come. However, does anybody care about the MCU after what happened in Avengers: Endgame?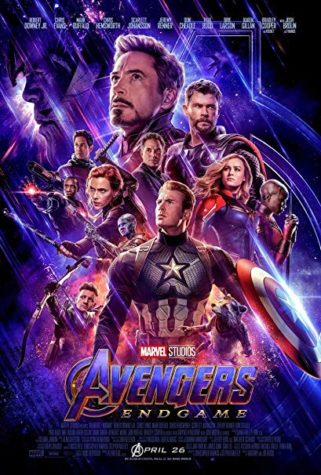 Avengers: Endgame is the highest-grossing film ever, making $2,796,267,766 worldwide. In addition, it received a Certified Fresh rating (94%)  on rottentomatoes.com, meaning 94% of 484 film critics gave it a positive review. What does this mean? That it is arguably the best film of the MCU, if not perhaps one of the greatest films of all time. So where can the MCU go from here but down? Will the studio see a precipitous drop in terms of revenue and popularity for any and all of its subsequent films, aka Phase 4 of the MCU? 
Not if many Benjamin middle schoolers have anything to do with it. "Phase four seems to contain a lot of good movies coming out," said seventh grader Seamus Rooney. 
"I am looking forward to Black Panther II because the first one was really good, so I bet this one is going to be very good," added eighth grader Taylor Grande. 
Some students, however, like seventh-grade Marvel fan Kelly Kutner, are uncertain about the future of the MCU.  "[Endgame] was really long and some of it was really boring and confusing," she said. Uneasy about some of the future projects, she stated, "I don't really think I'm excited [for them] because Iron Man died and he was one of the only good characters."
As mentioned, The MCU is now in Phase 4 as the canon is composed of multiple phases or groups of movies that go together. Phase 1 introduced us to the Avengers, Phase 2 included multiple films that were building up to something, although fans were not sure what. Phase 3 brought on the climax of the MCU, Avengers: Endgame, and Phase 4 is now the next slew of films that fans are anticipating. 
According to Marvel, Phase 4 will start with a prequel, titled Black Widow. This is a film many Marvel fans are looking forward to because of the character's death in Endgame. It's one more chance to see Scarlett Johansson play the role of Natasha Romanoff, perhaps for the final time. Although we do not know much about this film yet, the trailer was screend at Disney's  D23 Expo in Anaheim, California at the end of August. In this trailer, it reveals footage of Natasha's time as an assassin before switching over to S.H.I.E.L.D., the government agency for whom the superheroes work. The film's current release date is slated for May 2020.
One of the other major films people are waiting for is the new Thor movie, Thor: Love and Thunder. Everybody is wondering what will happen to Asgard, Corg, and, most importantly, will Thor still be fat? After he regained his friends in Endgame, he seems to be in much better spirits, which will hopefully mean he'll become the same old God of Thunder he used to be. One rumor that started at D23 was that Thor's human love interest, Jane Foster, could be playing a female version of Thor. This could be an interesting plot twist, especially because Jane's character was thought to be dead.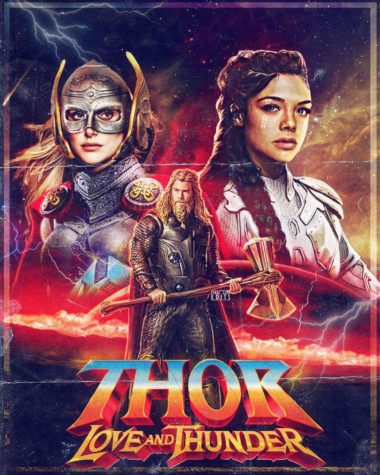 It will also be great to see how Thor does with the Guardians of the Galaxy, considering his rivalry with Peter Quill.  His relationship with Rocket Raccoon is also one of the funniest things in the MCU, and it will be exciting to (hopefully) have a movie full of it.
Speaking of the Guardians of the Galaxy, there will be a third movie in that franchise. Not much is known about it at this point, but the new Thor is supposed to be released almost a year before the new Guardians installment. This would mean that Star-Lord could make an early appearance in Thor: Love and Thunder, and at the D23 Expo, Chris Pratt hinted at this being a definite possibility. 
 Another sequel on the horizon in Phase Four is Black Panther II. This film will focus on everyone's favorite big cat, Black Panther. Not only will the king of Wakanda have an entire second movie dedicated to him, but he may also have extra appearances in other MCU films. So far, nothing is known about this movie, and there are so many questions that fans want answered. Will T'challa (Black Panther) work in place of the Avengers, or will he remain in Wakanda to catch villains looking to steal Vibranium? What is the state of the world now that Wakanda has revealed itself as a technological superpower? Will Bucky (aka the Winter Soldier) be Black Panther's sidekick in the form of his comic book character White Wolf?  
Like Black Panther, many questions abound in regard to the Eternals, although in the comics, they are a team full of humanoid superheroes who save various planets from disaster. It will be interesting to see how a movie with so many main characters turns out. One thing that could make the Eternals so special is that one of them is supposed to be Thanos' father, A'lars, meaning we may have a chance to see a young Thanos. Witnessing Thanos' childhood could possibly explain the megalomaniacal personality that drives him to destroy future populations. Whatever the case may be, it will allow fans a glimpse into yet another corner of the MCU that has so far gone unexplored outside of the comics.
So, will anybody care about phase 4 of the MCU? The answer is: yes. After all of the conflicts that have arisen from Infinity War and Endgame, it is not a surprise that people want to see those resolved, and watch some more of their heroes on the big screen. Even without Captain America and Iron Man, the MCU is hardly over, and will still provide fans new, quality movies they may love for a long, long time.