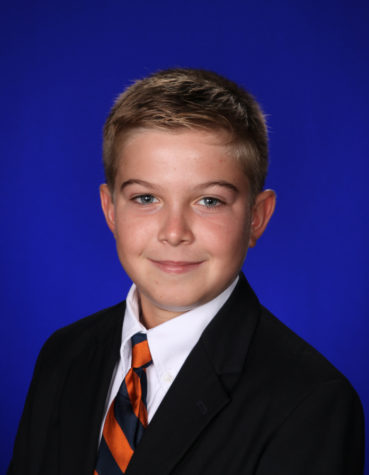 James is another member of
The Neersyde
staff who loves all things sports, which is why he did a solid job in covering the
Colin Kaepernick controversy
,
the death of José Fernandez
, and
the Cubs' amazing World Series win
. However, he also proved reliable when it came to covering school events such as the
School's new learning management system
and
the tornado that struck the Upper School
. Fortunately for
The Neersyde
, James will return in 2017-18 to help lead the staff once again.
James Key, Staff Writer
May 02, 2018

Students Prepare for Peru Trip This Summer

(Story)

Apr 09, 2018

TBS Takes First Place at Congrès

(Story)

Mar 08, 2018

Students Honored at Winter Sports Awards

(Story)

Feb 23, 2018

MLB Season Preview

(Story)

Dec 05, 2017

Students Donate More Than Two Tons of Non-Perishable Goods During Annual Food Drive

(Story)

Oct 23, 2017

Is Global Warming Real? The Debate Surely Is

(Story)

Sep 28, 2017

Hurricane Irma Ravages South Florida, TBS

(Story)

Sep 01, 2017

2017 NFL Season Preview

(Story)

Apr 26, 2017

Students Learn About Solar Energy Via Car Creations

(Story)

Feb 15, 2017

Boys' Eighth and Sixth-Grade Basketball Teams Go Undefeated

(Story)

Feb 06, 2017

Tornado Tears Through Upper School

(Story)

Jan 04, 2017

Abbreviated Achievements

(Story)

Nov 15, 2016

Cursed Cubs No More!

(Story)

Nov 03, 2016

A Look at the New iPhone 7

(Story)

Oct 11, 2016

What We Can Learn from the Death of José Fernandez

(Story)

Sep 22, 2016

Kaepernick's Stance: Freedom or Folly?

(Story)

Sep 02, 2016

TBS Acclimating to onCampus

(Media)