TBS Gets Trendy During 23rd Annual Variety Show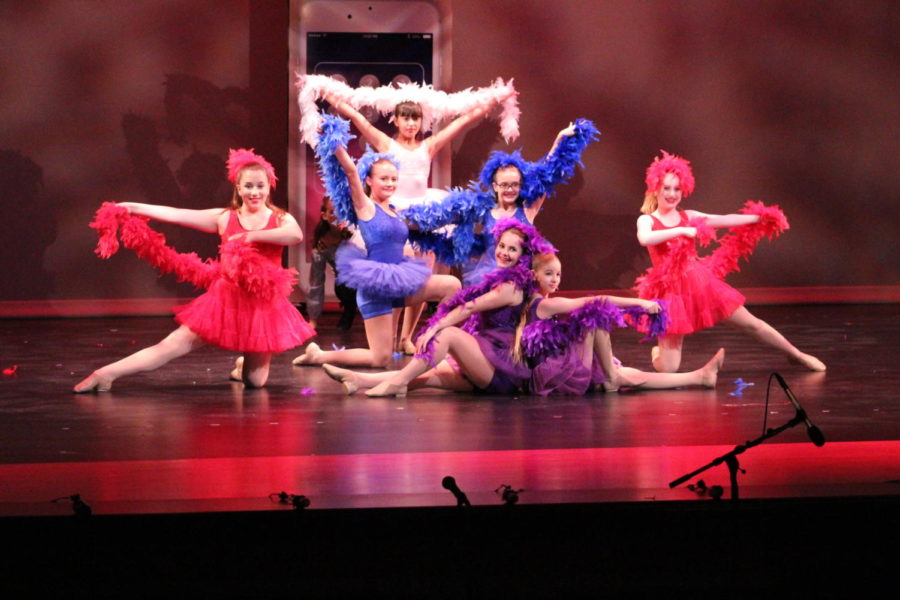 Students at TBS have so many different talents, and they should get the chance to show them off in front of their peers. Fortunately, the Variety Show allows them to do just that. On the weekend of January 19, students in all three divisions performed in the extravaganza known as the Variety Show. Every year, students of all ages come together to put on an amazing performing arts exhibition for the TBS community at Benjamin Hall. This year's theme was "TBS Gets Trendy," and the 23rd annual show was once again directed by Upper School Performing Arts Chair Mrs. Sara Salivar.
There were plenty of acts in the two-hour-plus performance, from singing and dancing to short videos and dramatic vignettes.
"My favorite thing about being a dancer is being able to do what I love with my friends," said freshman Sophia Liporace, a member of the Dazzlers, the upper school dance team. "I love music, it's really fun, and it helps other aspects of life. At the Variety Show, we did eight dances, and the most difficult one to learn was the hip-hop one since I have not had as much experience with hip-hop as more traditional styles of dances like jazz and ballet. It was the first time we had worked with our choreographer [Shawn Green], and he won World of Dance with the piece we did."
Normally, Liporace rehearses almost 20 hours per week, but during the lead-up to the Variety Show, her rehearsal time jumped to 25 hours.
The Sparklers, the middle school dance team, also performed several numbers.
"It was a great experience hanging around students from a different division, whether they are a high schooler, middle schooler, or even a teacher," said seventh-grade Sparkler Xan Blount. "It was really nice seeing and learning more about the high school dance programs for future reference."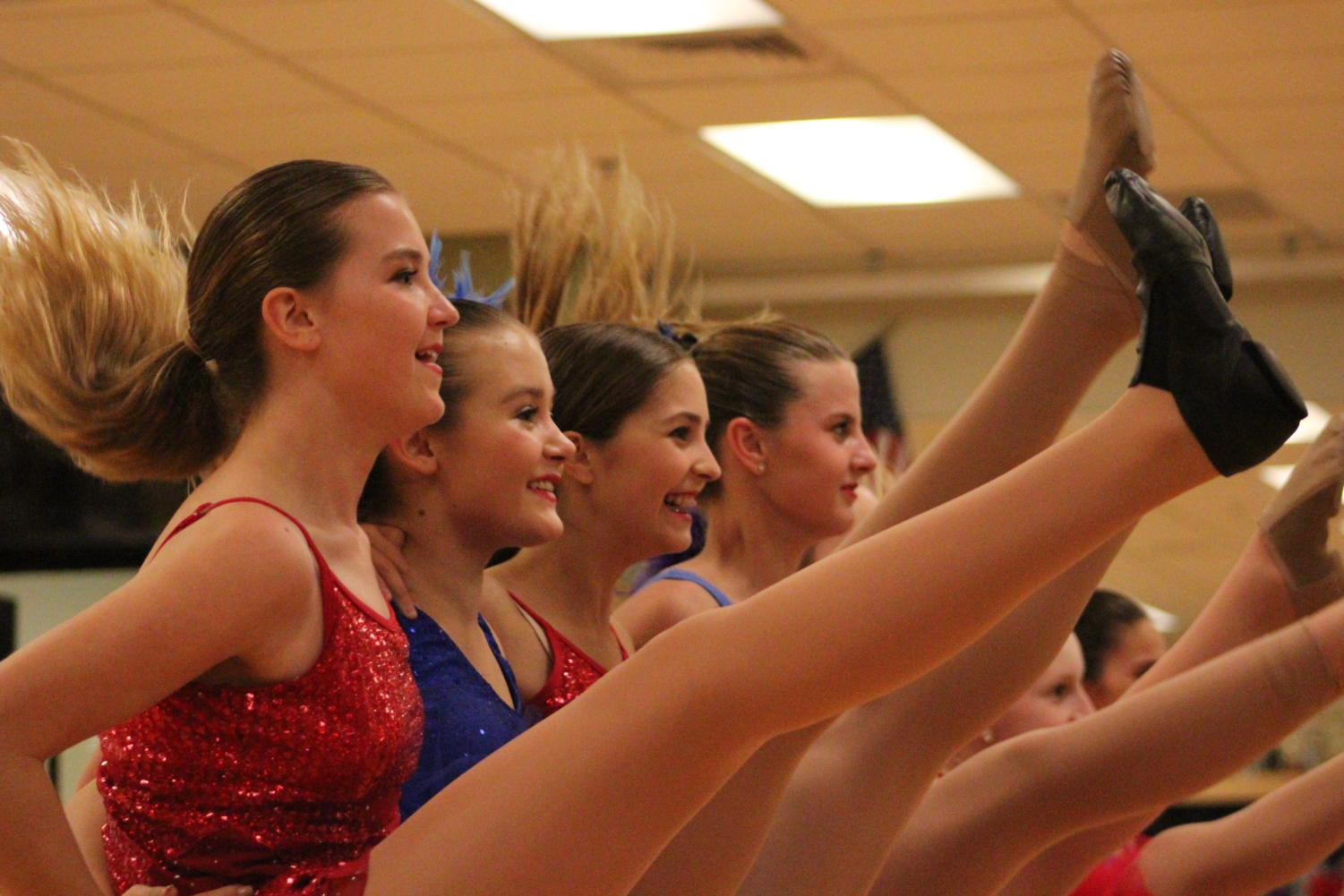 But students are not the only ones who enjoy performing in the Variety Show. One of the most anticipated dances of the night was the daddy/daughter dance, an annual tradition where students dance with their fathers. This year's daddy-daughter number was sports-themed. TBS parent Mr. Chris Grande (father to fifth-grader Avery Grande and eighth-grader Cole Grande) took part in it for the first time this year and had a great experience.
"The dancing did not come naturally. We started practicing around the beginning of the school year, and my daughter, [Avery], helped me a lot," said Grande, who danced in the act with a lacrosse stick and a TBS jersey. " I have played [lacrosse] my whole life and football, too, where I was required to do ballet to help my footwork, which helped [with my dancing]," he said. "Other dads should definitely do it, it is a lot of fun. I got to spend a lot of time with my daughter, and it was awesome; something I would want to do again, and I recommend it to other guys, too."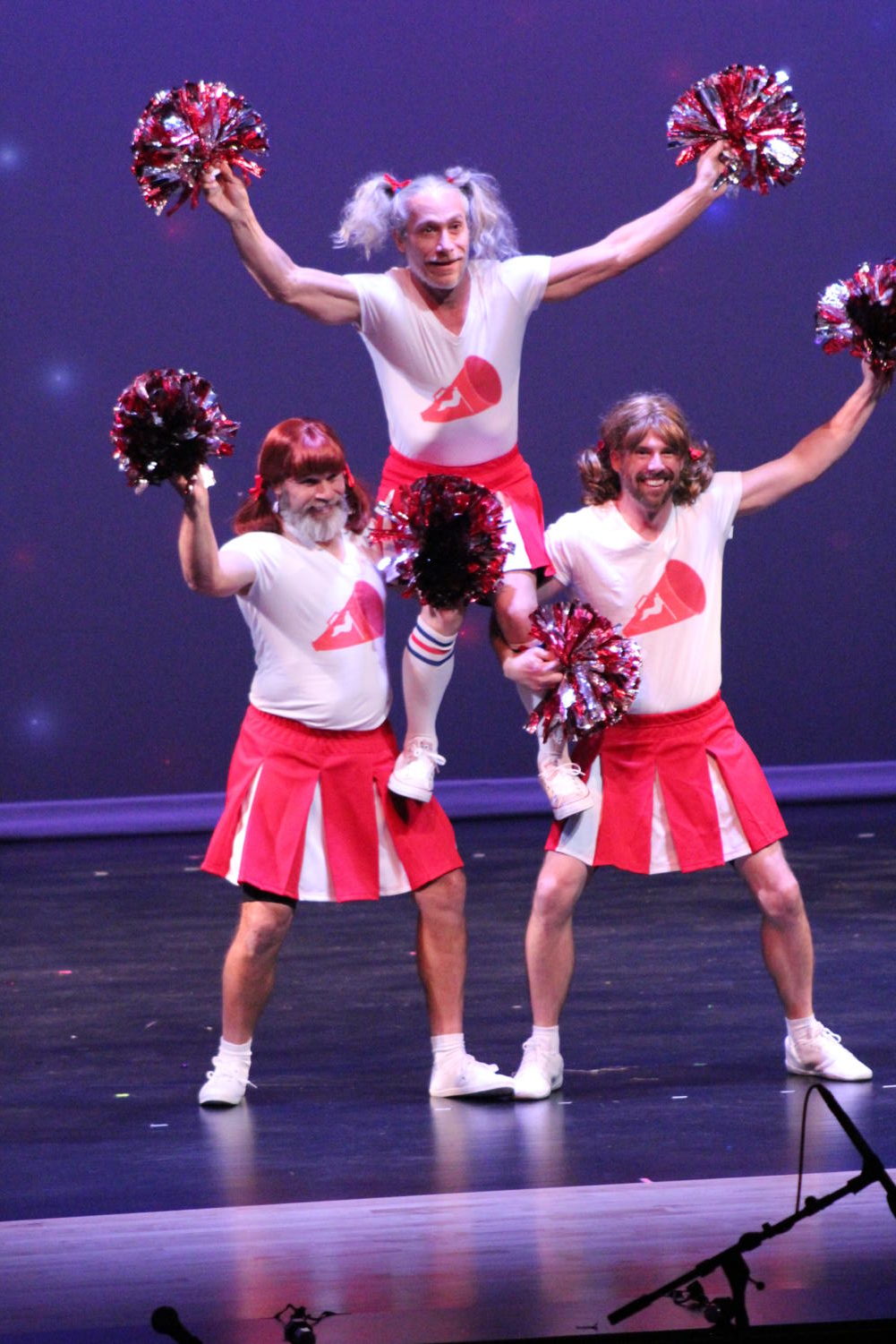 Some teachers even got in on the act, including seventh-grade English and history teacher Mr. Nathan Ginnetty who sang a couple of his original songs while also playing piano, guitar, and harmonica.
"Transitioning between piano and guitar while singing took me about a week of practice," said Ginnetty. "Writing the songs took a month or so to finish, but it was well worth the time. I play music as a part-time job, so I've had some good fortune getting work around South Florida. The last time I sang at a school event, I was an eighth-grader playing Georg von Trapp in our middle school version of The Sound of Music, but this was unlike anything I've ever done," he said.
The Variety Show not only puts on display the immense talent here at TBS, but is the only event that allows students, parents, and teachers to collaborate and share their gifts with our entire community. That's what makes it so special.
Ginnetty may have summed it up best. "Mostly, I was just really excited for the whole thing and did not want it to end," he said.
Of course, everything has to end, but there's always next year.