The Buc Café is Back!
It's snack time again at TBS! The Middle School Student Council is bringing back the Buc Café after over a year of being closed due to the pandemic. The student government organization formerly used the Buc Café to raise money for the division by selling food items on Tuesdays during break.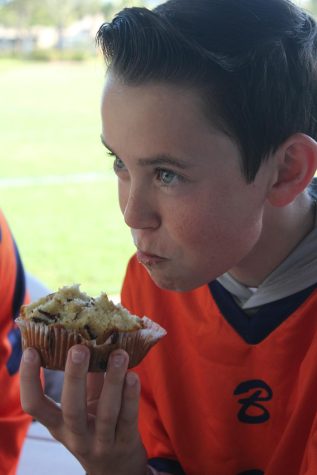 "The Buc Café is the concession stand that serves the middle school community," said  Head of Middle School Mr. Charles Hagy. "It can even serve a broader school community for events like Lower School Olympics, the Halloween Parade, athletic events, and so forth."
The Buc Café has been closed since TBS went virtual in 2020, and has only been used since on rare occasions. 
"The Buc Café was closed until COVID protocols would allow us to sell items again," said Hagy. "Last year, in 2021, we did not use the Buc Café at all. This year, we have been using the Buc Café to distribute lunches in our lunch program."
The plan to sell snacks resumed on February 16. However, instead of food being sold during break on Tuesday mornings, it is now sold before school during late-start Wednesdays. 
"The Buc Café opened in February," said Middle School Student Council President Sage Ponchock. "Every Wednesday morning, on late start days, we're be selling muffins. We are taking turns, [and] student council members are working in the café." 
The muffins are purchased from Costco and sold to students at $2 a piece, according to Student Council Co-Advisor Mr. Nathan Ginnetty.  Unlike in previous years, bagels will not be sold due to lack of popularity. 
While the mask mandate was repealed on January 31, signifying that COVID protocols are beginning to loosen up, Student Council is making sure that everything is as safe as possible as the School is still cautious about the pandemic. 
"We've spoken with Mr. Hagy, and we've put an action plan in place to start reopening it," said Middle School Student Council Vice President London Allen. "We're thinking about the COVID protocols, and we're looking into what we can do, but we haven't really had any major problems because most [of the proposed food] is individually packaged."
"We are just going to be super cautious about allergies and COVID, and make sure everything is clean," said Ponchock.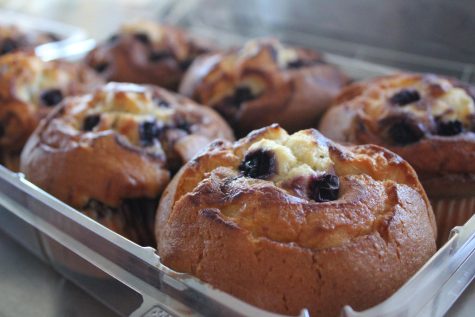 The students are excited about resuming this TBS tradition.
"We haven't had [the Buc Café] open since sixth grade for the eighth-graders, and we are going to take COVID safety [into consideration] and figure out a way, " said Middle School Student Council Treasurer Treasure Stein. 
The sixth and seventh-grade students who have never bought items from the Buc Café are eager to do so. 
"I am excited for it to happen because I've never experienced the Buc Café, and it seems fun," said Student Council Secretary Mason Coles. "We had a meeting with Mr. Hagy and he said that he completely agrees that we can reopen it."
Leave a Comment